Victim's wife intends to bring law enforcement to trial
A terrible and tragic story happened in Nizhny Tagil on January 29th. 44-year-old Sergei Shamrin was detained by PPS officers near a psychiatric hospital, where he wanted to visit an old friend. They tied him up and pushed him into a company car. As a result, the man broke his cervical vertebra and died literally in front of the same policemen and his wife. All this soon gained a huge public outcry, outraged both the inhabitants of the city and many people throughout the country. Here is what became known about this "MK".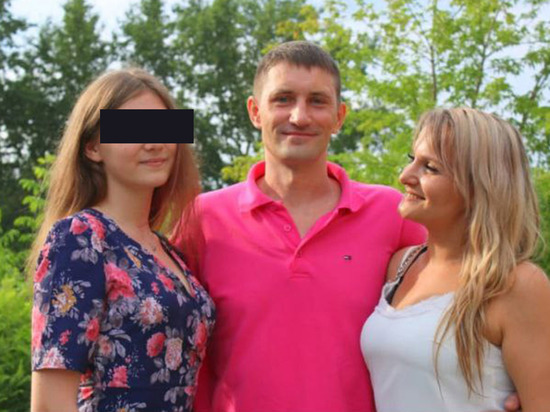 Dead Sergei with his wife and daughter. Photo provided by the hero of the publication.
"On that day, my husband and I went to the cemetery to Sergey's mother," Yulia Shamrina, the wife of the deceased, told us. – She died in 2002 from oncology, and her husband often visited her. He was her only son and she raised him alone. Serezha loved his mother very much and always missed her. At the cemetery, he drank about half a bottle of vodka. On the way back (I was driving our car), Sergey really asked me to visit his old friend, whom I didn't even know – it was a friend from his past life. My husband only told me that he was in a psychiatric hospital in a serious condition. He had not seen him for 15 years and did not know what had happened to him. Serezha insisted on stopping by – suddenly some medicines are needed, help. It was useless to argue with my husband, especially since we were on our way. So I brought him there. I parked, and Serezha at that time went to the checkpoint (closed institution). I see that they don't let him in there, that he began to argue with the guard about something and tried to bypass the checkpoint. And soon, right in front of my eyes, the police drove up.
The husband began to communicate with them from the passenger seat. At some point, I was distracted and then I saw that the police had tied up Seryozhka and began to push him from the back of the car inside, where the fifth door for the detainees was. I immediately ran to him. I asked these law enforcement officers – for what reason my husband was being detained, and they only answered that it was impossible to be in a state of intoxication in this territory. I begged them to let me take Sergei home, but the policemen turned their backs on me and didn't seem to hear. They didn't twist his hands, didn't put handcuffs on him, but simply stuffed him into the car. Seryozha did not resist (he never quarreled with anyone at all), he was very tall, apparently his head rested against the wall there. He was placed facing inward at a 45-degree angle, with his torso lifted up and his legs stuffed in with sweat. Most likely, at this moment he broke his neck. They told me: "Now we will drive him to the police station, to Telman Street and let him go." I asked to write down my data, but the police closed the doors. I followed them straight to the police station. All the way I felt that something had already happened, my heart skipped a beat. Then I started filming everything.
– Yes! A detained man was also traveling with him, he was sitting in the left seat. Then this man said that Sergey was twitching his legs during the journey, but it was probably already dying… This witness started knocking on the driver's cab, shouted to the policemen, trying to force them to stop and help the man, but they did not react.< /p>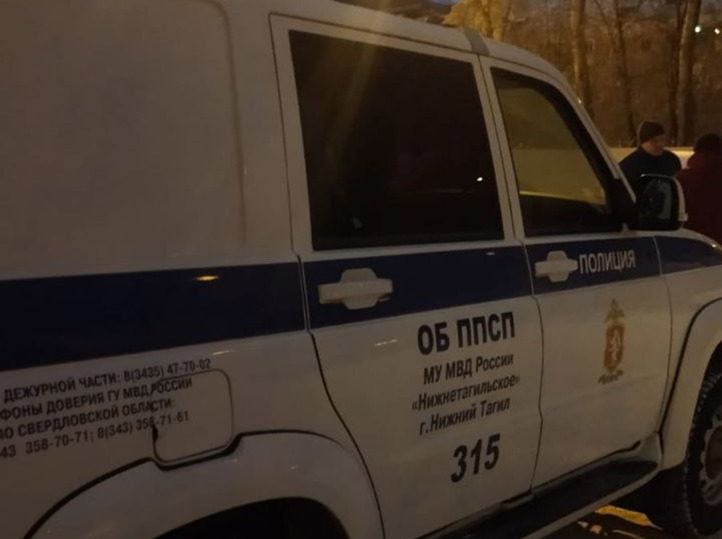 Sergey just died in this car. Photo provided by the hero of the publication.
– It's scary to remember. Near the police station, I ran up to the car, the police got out and said: your husband must have fallen asleep. They started to lift him up, pulled him out of the car, and I see that his head and ears are already blue. At first I myself tried to give him artificial respiration, then other police officers ran up and called an ambulance. And those who detained him simply stood aside and silently watched.
The ambulance doctors arrived, but Sergey's pulse was no longer felt.
– When Serezha's mother died, he was in prison. He was then only 19 years old. But when he got out, a completely different life began for him, and his mother's death also corrected him. My husband did not want to remember those times at all. And we met him when he was 24 years old, shortly after his release. He served 4 years and was released on parole. We were introduced by our mutual friends. And love began abruptly, we soon moved in together, and a year later we got married, then our daughter Nastya was born. She is now 17 years old. She goes to college and wants to become a speech pathologist. We lived with them soul to soul. Recently, he has gone into programming, and I have been in construction all my life, I have been working in a large organization. In general, he had golden hands, he was engaged in the interior decoration of apartments, in our apartment he also did everything completely himself. And now Sergey is very interested in programming. He designed websites and even, as part of a team of IT specialists, decided to create a marketplace. He became famous in his circles!
As it became known to MK, the Investigative Committee of the Russian Federation opened a criminal case under paragraph "c" of Part 3 of Art. 286 of the Criminal Code of the Russian Federation (abuse of power with causing grave consequences). According to preliminary data, Sergei Shamrin died due to a trauma to the cervical spinal cord. The case file states that traces of violent death were found on the body of the deceased. Tomorrow, February 2, a trial will be held to determine the measure of restraint for the detained police officers. At the moment, a lieutenant and a sergeant have been detained, and the senior sergeant is still under subscription.
"The police, "assisting the guard, placed the scandalous citizen in the UAZ-Patriot patrol car in the compartment for detainees" in order to take him to the police department on duty for further investigation, the head of the press service of the Main Directorate of the Ministry of Internal Affairs for Sverdlovsk region Valery Gorelykh. – Near the entrance to the building of the police department, while unloading, the patrolmen found him in an unconscious state and immediately began to provide him with first aid. At the same time, the duty officer called an ambulance. However, the doctors failed to save the citizen, biological death was recorded. Responsible officials from among the leadership of the Nizhny Tagil police department, the TFR and the prosecutor's office went to the scene. An investigation is underway on this fact, following which a reasoned decision will be made."
Accidental death or death as a result of abuse of authority by the police – this will be investigated by the investigation. But for now, Sergei Shamrin's wife and daughter cannot accept what has happened and do not know how to live on.
"My husband dreamed of many things and really wanted to fight for us in the NMD. I told him – they won't call you, you're an IT specialist! But he still wanted to get drafted, "Julia says through tears. He lost his military ID and couldn't find it. Twice I wrote to Kadyrov's regiment to be taken. Even prepared all the ammunition. And I found a military ID only after his death, when it was necessary to collect all his documents. We will now somehow live, all life is divided into "before" and "after". We'll bury him next to his mother tomorrow. He loved life very much."