Analyst Belyaev: "When the market is dominated by large companies, there is no need to talk about real pricing"
Before we had time to enjoy the short moments of the seasonal reduction in the price of vegetables, they already began to rise in price. Fresh cucumbers-well done became the first sign. According to Rosstat, they have been increasing in price for the last two weeks in a row – from August 15 to 28, by 8%. But, as our trip to the store showed, 8% is too mild a word. By the way, a year ago, deflation was recorded for cucumbers and other vegetables in August – almost by 20%. What went wrong?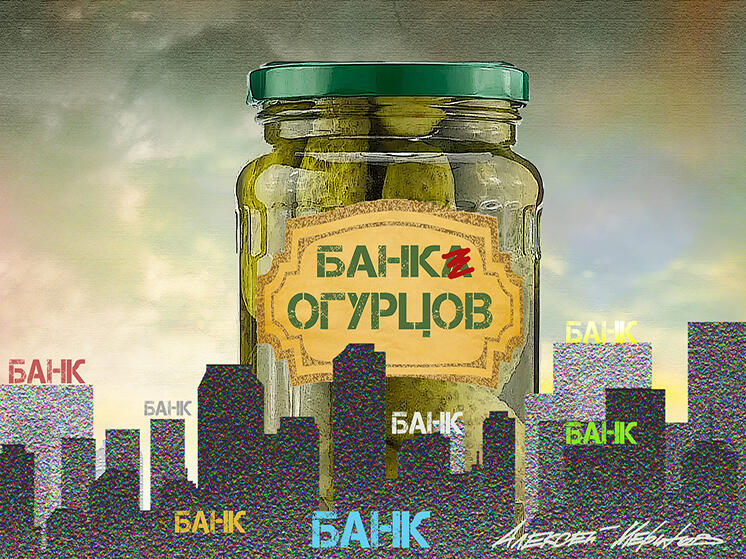 Photo: Alexey Merinov < p>In a large supermarket near the house, where we usually go to buy goods, the choice of cucumbers is quite modest. The shelf where long-fruited greenhouse cucumbers usually lie (they cost 30 rubles a kilogram!), Is generally empty. And from what is available – medium-sized for 110 rubles. 10-15 days ago they were sold at 80.
I was especially surprised by the prices for gherkins sealed in the package. 300 grams cost 130 rubles, it turns out that a kilogram is 400 rubles, almost like a kilogram of beef. And this is at the beginning of autumn, during the mass harvest. Isn't it a little expensive?
– No delivery, – the manager of the supermarket tiredly answers the indignant questions of buyers. – That's why the range is poor, and prices are rising…
Cucumber producers name two main reasons for the rise in price of products. Greenhouse complexes have not yet reached their design capacity by the end of August, and therefore do not have enough volumes of goods to sell. A cold snap covered the open ground, which led to a decrease in the supply and quality of cucumbers.
Customers and especially customers in our and neighboring supermarkets are stocking up on small oblong tomatoes for twisting – here they are at 45 rubles per kilogram. And this is the only vegetable that is in demand.
Yes, the prices in stores are not encouraging – especially against the backdrop of the summer-autumn period of 2022. Then, we recall, deflation (decrease in food prices) began in June and for vegetables it lasted right up to September. At the same time, the reduction in prices for different groups of vegetables ranged from 15 to 25%. And now….
– There are fewer offers on the market, – says Andrey Kazakov, executive director of the Fruit and Vegetable Union. – The season of open ground and light greenhouses is ending, there is too little sun for this production. Now we are switching to growing in year-round greenhouses, but they will begin to increase the production of cucumbers from mid-September. And the prices for products will drop again when this "conveyor" is launched. We need to wait another 2-3 weeks.
However, the executive director does not give an exact answer to the question – how much exactly will the prices fall and whether the housewives will be able to buy for the conservation of vegetables for the winter? There are too many factors that affect prices.
In general, it turns out that the main factor in the cucumber inflation is the weather, in Russia this year it has been shifted two weeks ahead of schedule. Due to the heat in most regions of the summer, the harvest was weak. And now here is a cold snap – and again everything is bad.
True, there is another reason for the rise in price – the weak exchange rate of the ruble, which, to put it mildly, does not demonstrate stability. This factor, as a rule, is not taken into account by experts. It is believed that the price of cucumbers does not depend on the dollar in any way – after all, we do not import them at all, our own production fully covers our domestic needs.
But it turns out that the dollar is doing its dirty work here too. Planting material, seeds, for the most part remain imported, equipment, spare parts for modern greenhouse complexes are also purchased abroad – all this is reflected in the final price of the goods.
So, should we expect price reductions this year or, as in That song is sung, is this never repeated?
PhD, analyst Mikhail Belyaev is sure that there was no food deflation a year ago, that even this word is inappropriate to pronounce in vain.
– In the spring of 2022, after the imposition of new sanctions, trade raised prices so much that they ran into the effective demand of the population, he says. – And were forced to roll back. For those who dictate prices on the market, it doesn't matter if the harvesting company is or not, whether the harvest is high or low. Under any pretext, they will raise prices – referring either to sanctions, or to a weak ruble, or to something else.
– If only by tenths of a percent. And then, it will be more of an opportunistic tribute to the situation. When large companies dominate the market, there is no real supply and demand to speak of. The law of monopolistic pricing is to raise them up.