Analyst Osadchiy: "Planes with stacks of cash dollars have stopped flying from America to Russia."
The gradual easing of currency restrictions continues in Russia. The next step to liberalize this area was taken on September 7: the Central Bank of the Russian Federation allowed banks to sell cash currency that arrived at their cash desks before April 9, 2022. Back in March last year, the Central Bank stated that it would not be able to completely abandon currency restrictions until sanctions were lifted from our country, but as the situation stabilized, it would gradually loosen controls. Maxim Osadchiy, head of the analytical department of BKF Bank, told MK what Russians should expect from changes in the foreign exchange market.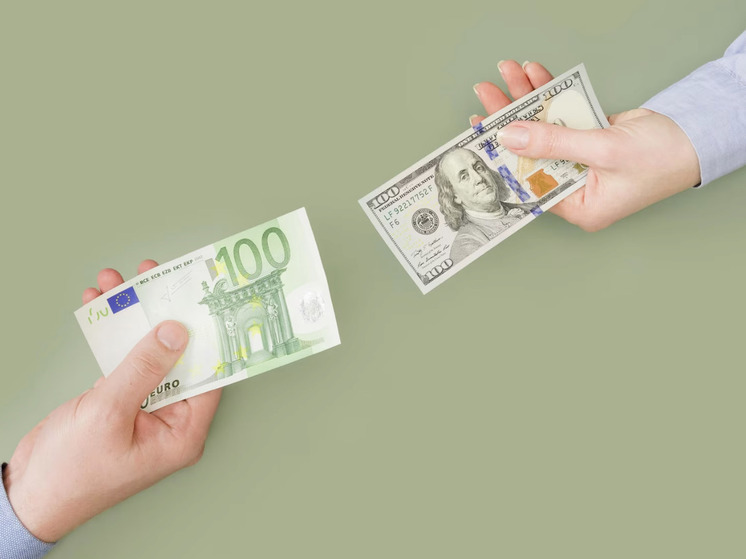 Photo: freepik
< /p>
— At that moment it was necessary to reduce the risk of foreign exchange liquidity. And in the event of a repeat of the "raid" of depositors on banks, as was the case immediately after the start of the special operation, credit institutions would have a "cushion" of foreign exchange liquidity.
— Apparently, the regulator's calculation for the fact that banks will throw cash currency onto the market and thereby strengthen the ruble, which has weakened considerably over the summer months, especially during the collapse in mid-August. Moreover, the American currency is again insidiously trying to break through the level of 100 rubles per dollar.
— A rough estimate can be made based on two parameters. The first is the known volume of cash currency on February 1, 2022. Let me remind you that after the start of the SVO, the Central Bank stopped publishing these statistics. So, on this date, the volume of cash currency was $13.7 billion. The second parameter is the increase in the population's reserves of cash currency for February – March 2022. It amounted to $14.4 billion. I would like to note that the Bank of Russia did not stop publishing statistics on "cushion currency" even after the start of the special operation. However, it is clear that these data are not accurate, since they do not take into account, for example, the import and export of cash currency without declaration. There is an obvious inconsistency: the population received $0.7 billion more than was in the banks' cash registers on February 1, 2022.
—Hardly. The assistance provided by the Central Bank of the Russian Federation to banks during the acute phase of the currency crisis should be taken into account. It is not for nothing that the regulator, starting in 2015, after the "Crimean spring" and the currency crisis at the end of 2014, accumulated a huge reserve of cash currency: $37.7 billion as of January 1, 2022. Then these statistics also stopped being published.
Immediately after the start of the special operation, the United States and the EU imposed an embargo on the supply of cash dollars and euros to Russia, respectively. So banks could not import cash "toxic" currency from abroad. Planes with stacks of cash dollars stopped flying from the United States to Russia.
—That's true. But there is still a long way to go until complete liberalization of the foreign exchange market. For example, the Bank of Russia extended for another six months, until March 9, 2024, restrictions on the withdrawal of cash foreign currency.
– No, this is a common misconception. In fact, it applies to all foreign currencies – both "friendly" and "unfriendly". However, the share of deposits in non-toxic currencies, mainly the yuan, is growing steadily. Accordingly, the share of deposits in "toxic" currencies, mainly dollars and euros, is falling. Thus, as of August 1, 2023, the share of deposits in "non-toxic" currencies reached 15.3%, while on April 1, 2022 it was only 0.4%.
— To the outflow of foreign currency funds of Russians from domestic banks and to the flow of these funds to foreign banks. According to the most recently published data from the Central Bank, in January-July 2023, deposits of Russians in foreign banks increased by $9.8 billion, and in Russian banks decreased by $10.7 billion. The flow of foreign currency funds of Russians from ours to foreign banks is one of the consequences restrictions on foreign currency deposits introduced in March last year, when a "semi-freeze" of foreign currency deposits occurred.
— The main effect in the weakening of the ruble is not the outflow of private capital abroad, but the growth of imports against the backdrop of declining exports.
—But this is not clear. Apparently, for reasons of simplification of regulation and supervision.
— Definitely. Capital will find "holes" in any curtain, even an iron one, so it is better to act not with prohibitions and restrictions, but by creating economic and financial incentives for capital to show patriotism and remain in their homeland.
< p>— As long as they are subject to restrictions from the Central Bank of the Russian Federation, it is unwise to open foreign currency deposits in Russian banks. For one simple reason: in March 2022, foreign currency savings were "semi-frozen", that is, payments from deposits are made not in foreign currency, but in rubles, and in the case of currency receipt from September 9, 2022 – at the bank's internal (read: arbitrary) rate . Moreover, this restriction has been introduced on all foreign currency deposits – both in toxic and friendly currencies. Foreign currency deposits turned out to be only slightly less dangerous than foreign currency mortgages.
As for foreign currency deposits in foreign banks, there are even more problems. Firstly, in fact, in many foreign countries, persecution of Russians began in one form or another, regardless of their political position, status and other factors. Russian passports are looked at askance in many foreign banks, Russians are being "squeezed out" from the global financial space. Secondly, the "iron curtain" is increasingly hanging over Russia, in particular due to sanctions, and a situation may arise where you are here, and the money is there, "over the hill", and you have to reach, fly or crawl to your you will no longer be able to make money.
However, no one has yet canceled currency diversification. Risks, including currency risks, must be reduced; we cannot "put all our eggs in one basket." Since foreign currency deposits in Russian banks carry great risks, Russians have to go into cash. That's what we're seeing.
— From cash? Not worth it. Likewise, you should not buy yuan in cash unless absolutely necessary. We should not forget about eternal values: gold and other precious metals.