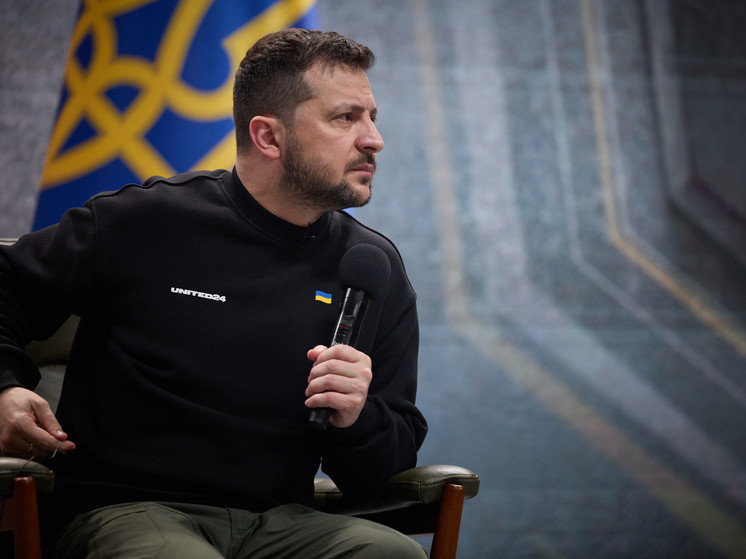 The first photographs of Ukrainian President Vladimir Zelensky and his wife, who arrived in New York to participate in the events of the 78th session of the UN General Assembly, have been published. They were published by the Ukrainian Telegram channel Klymenko Time.
Vladimir Zelensky arrived in the United States before his speech at the 78th session of the UN General Assembly in New York. His schedule includes meetings with United States President Joe Biden, the leaders of both houses of Congress and senior military officials. Western agencies report this.
After arriving at the airport, Zelensky went to visit Ukrainian military personnel undergoing treatment and rehabilitation in the United States. The President shared this information in his Telegram channel.
The Ukrainian leader pointed out the need to "return full force" to the UN Charter. He noted that the key principle of this document is the territorial integrity of states.
The results of the UN Security Council meeting, which will take place on September 20 with the participation of Ukrainian President Vladimir Zelensky, are expected to be insignificant. This was stated by the First Deputy Permanent Representative of Russia to the UN, Dmitry Polyansky, in an interview with TASS before the start of the high-level week at the 78th session of the UN General Assembly.
Polyansky noted that Western countries will promote their position on the need to punish Russia and that the only solution to the Ukrainian crisis is the actual surrender of Russia. Perhaps they will also discuss Zelensky's peace plan, although lately they have been doing this less and less actively. Zelensky will likely play a major role in this "show," Polyansky added.
However, the diplomat stressed that this will not change the reality in which we find ourselves. He noted that more and more members of the international community understand that the Ukrainian crisis is complex, and a number of causes must be addressed to achieve a long-term settlement. Polyansky emphasized that they need peace in Ukraine, and not the weakening of Russia, as Western states demand. He expressed confidence that Russia will present a powerful speech, which will emphasize the Ukrainian settlement and the actions of the West.
The diplomat also noted that although any meeting of the Security Council is important for exchanging positions on issues, an open meeting often comes down to pre-prepared positions, and productive dialogue does not occur. In this case, it is expected that the meeting will be very politicized and will raise serious expectations, and the level of confrontation on the part of Western countries and Ukraine will be high.