It is necessary to supply not grain, but pasta
Russia has received another powerful lever of influence on the world community. Western experts have already come up with a romantic name for it: Russian grain weapon. The Bloomberg agency stated this directly: the record harvest strengthened Russia's leadership in the world wheat market. "Russian wheat does not have many competitors. Prices on the market are determined by Moscow," writes expert from Strategie Grains Hélène Duflo. Will our country use its "grain weapon" and how will our leadership affect the prices on bread store shelves? MK looked into it.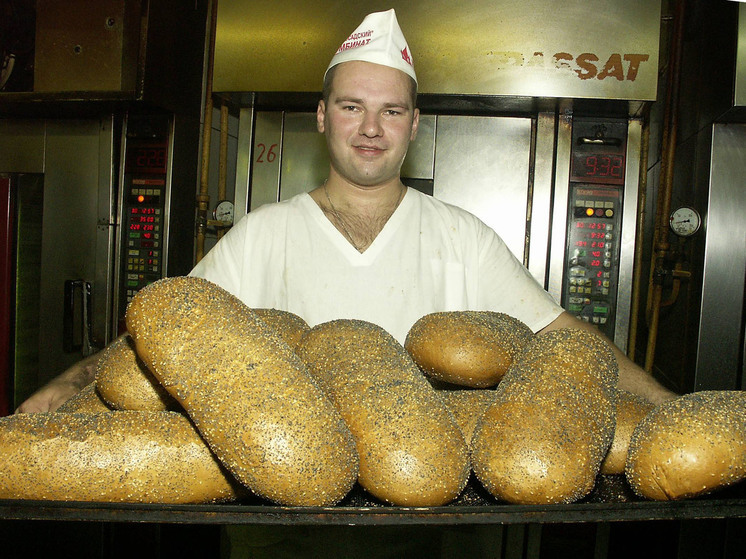 Photo: Sergey Ivanov
By and large, Russia does not have or expect any record grain harvest this year. And it's difficult to break records two years in a row. The current harvest will give us approximately 123-130 million tons of grain, including 78 million tons of wheat. The numbers are, of course, solid, but a year ago, Russian grain growers achieved a truly astronomical harvest – 157 million tons of grain, of which 105 million was wheat.
However, today's results also seem epoch-making. Especially against the backdrop of low harvest volumes in some European countries – and even in Ukraine. Thus, according to analysts, Kyiv will harvest only 35-40% of high-quality wheat – which will be the lowest figure in recent decades.
In general, despite all the force majeure circumstances and economic sanctions, Russian traders managed to overcome financial and logistical obstacles to grain exports last year, and are now aiming for high results this year. The American agricultural department predicts an increase in supplies of Russian crops to the world market and, accordingly, a decrease in volumes from other countries. Russian wheat really doesn't have many competitors…
According to the Ministry of Agriculture of the Russian Federation, $28 billion worth of agricultural products have already been supplied to world markets this year—25% more than in the same period last year. It seems that a little more, a little more, and our agriculture, and not the notorious "oil needle," will become the main donor to the domestic economy. In fact, farmers are already very close to this achievement. Of course, it's too early for them to compete with the oil workers. However, the agricultural department exports an average of $40 billion worth of products per year—more than our military-industrial complex. And the villagers' income from the sale of "blue fuel" is almost equal.
But the main thing here is not to step on the same rake as in energy exports. Having been, if not a leader, then one of the main exporters in the world of oil and gas for a long time, we simply cannot contain domestic fuel prices. At gas stations it is constantly becoming more expensive for domestic consumers. This problem has to be solved at the level of the head of state or government. The current situation is a convincing illustration of this: prices for diesel fuel in some regions have soared to 100 rubles per liter, and in some places there is none at all.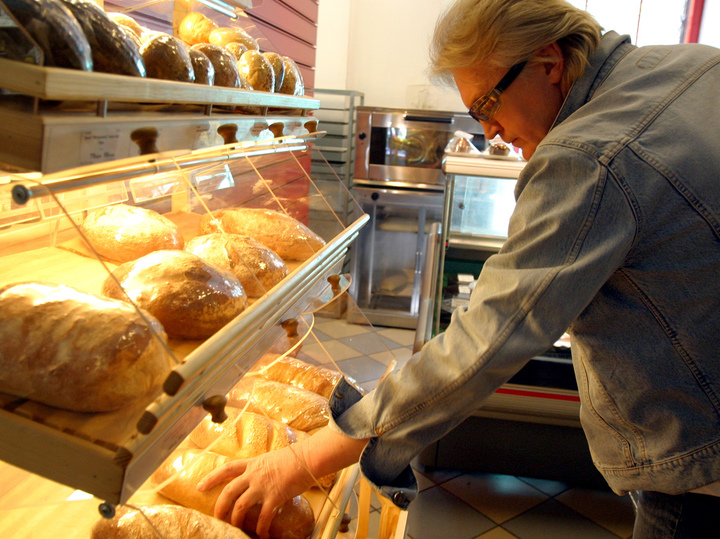 Photo: Natalia Gubernatorova
There is reason to fear that the same will happen with bread. In some cases, we ship 25-50 thousand tons of wheat free of charge to the neediest countries, while in Russia bread is becoming more expensive. According to Rosstat, compared to the first half of 2022, bread and bakery products in the country increased in price by 6.3% – higher than annual inflation.
What pitfalls await Russia, the leader in world wheat exports?
What pitfalls await Russia, the leader in world wheat exports?
Given the geopolitical situation, it can easily be blamed for the global food crisis that has not gone away. After all, today it is fashionable to blame Moscow for all mortal sins – why not throw the wheat shortage into the general pile? After all, a leader is in special demand. Although in terms of grain production volumes, Russia is noticeably inferior to both China and the United States. We are export leaders. But not final products, but raw materials.
Many agricultural experts say that it is high time for Russia to switch to supplies not of grain, but of final products, which are much more expensive than raw materials. We have established certain volumes of processing into flour. But the main goal is pasta, noodles, vermicelli: they are the ones that provide the maximum added value. But this, apparently, is not in the plans.
The Ministry of Agriculture once again assures that Russia has the largest means of food production – land. Our arable area is 97 million hectares. Therefore, most likely, in the coming years we will place the main emphasis on gross harvests, and not on processed products.
– How much more expensive are final agricultural products than raw materials? – we ask Vasily Uzun, Doctor of Economics, Chief Researcher at the Center for Agricultural Policy of the Russian Presidential Academy of National Economy and Public Administration.
"Simple processing into flour gives a "plus" of 20%," he answers. – And if it's in pasta, then the profit increases significantly.
Let's sum up the intermediate results: Moscow is slowly but surely moving from energy exports to the supply of renewable natural resources. Just 10 years ago, agricultural exports brought the budget $20 billion a year. The industry development program states that in 2024 it will amount to 30 billion. And according to experts, this year it will exceed 40 billion dollars. The only thing left to do is to establish processing – who in the world would refuse Russian pasta?