An American journalist provoked a purge in the presidential ranks
The Office of President Zelensky has identified a circle of people, among whom may be the person who leaked information to Time journalist Simon Shuster about what is happening in the Ukrainian government offices. "Team Ze" was particularly offended by the statement that "people steal as if tomorrow would never come for them."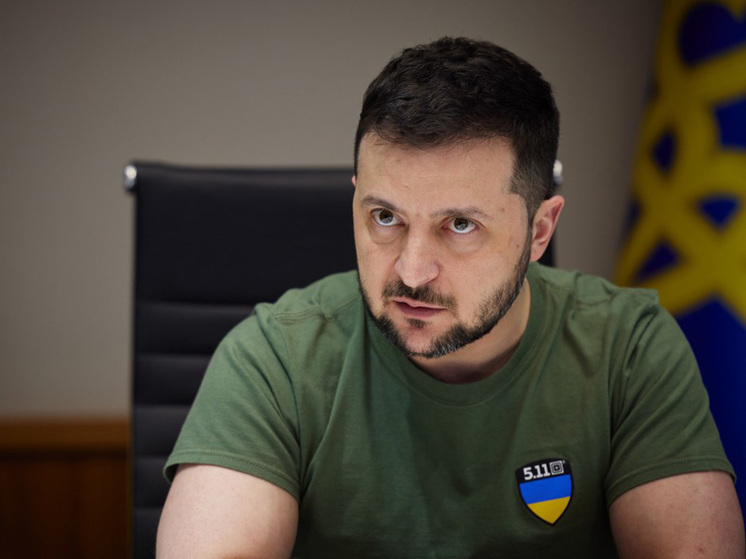 Photo: president.gov.ua
From this phrase, members of Ermak's working group, which is looking for the "mole," concluded that the official who leaked the information he himself is involved in the "distribution of funds" and is aware of what is happening. We focused our attention on this group. Then they compared which of them had conversations with Simon Schuster in the Office of the President and beyond. As a result, three suspects were included in the circle: Igor Shurma, Mikhail Podolyak and Sergei Leshchenko.
Ex-People's Deputy Igor Shurma has an indirect relationship with the Office of the President. Zelensky's son, Rostislav Shurma, works as deputy head of the Office. Who was previously considered Akhmetov's man. Igor himself represented the interests of the disgraced Viktor Medvedchuk in the Rada.
In September, Rostislaav Shurma found himself at the center of a corruption scandal. The National Anti-Corruption Bureau of Ukraine (NABU) initiated a case against him regarding unjustified government payments in several energy companies, some of which are owned by Rostislav's brother, Oleg Shurma. Members of Ermak's working group suggested that Igor Shurma could have announced widespread corruption among officials out of resentment: they say that everyone around is stealing, but only his family was affected.
Presidential Advisor Mikhail Podolyak came under suspicion because it was his responsibility to communicate with media representatives. Its functions are media crisis management. In addition, he is known for quite scandalous statements, which have repeatedly exposed the Office of the President. Just look at the recent scandal with India and China after Podolyak's statements about their "weak intellectual potential." Thinking first and speaking later is not a quality that Podolyak possesses.
The most likely "leaker" in Ermak's group is considered to be another presidential adviser, Sergei Leshchenko. He is called one of the most "pro-American" officials of Square. As a journalist and people's deputy under Poroshenko, he repeatedly leaked scandalous information and gave rise to anti-corruption investigations against officials.
The topic of corruption in the Ukrainian leadership is his strong point. In addition, it turned out that it was he who had lunch with Shuster in one of the restaurants in Kyiv. According to the Ukrainian TV channel "Sheptun", Leshchenko has already had a passionate conversation. But he refuses to admit that the Time journalist received the information from him. In general, the Office of the President is living a busy life against the background of the approaching cold winter and failures at the front.