Four nights in a five-star hotel will cost 740 thousand rubles
The fact that in Moscow you can spend a lot of money in one day is legendary – especially among residents of the regions who look at the capital from the outside. Recently, social networks were greatly stirred up by a video in which a very young girl, a student, talked about her spending in the city – according to the girl, she easily and naturally spends 60 thousand rubles a day.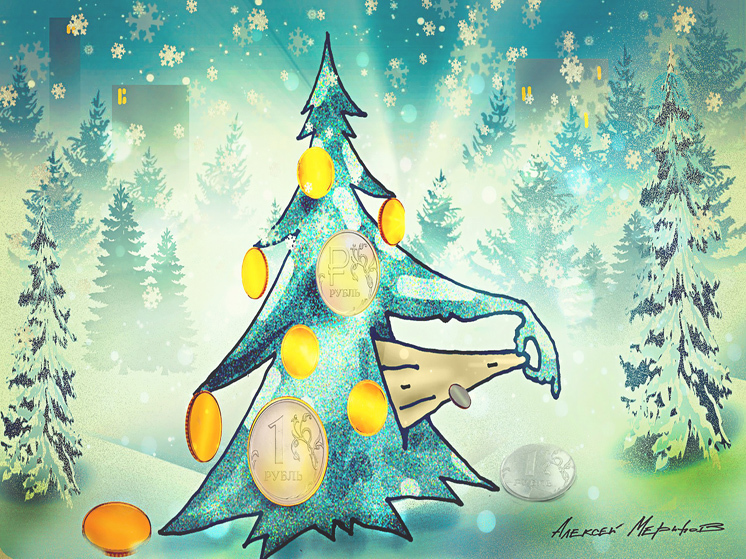 Photo: Alexey Merinov
This video collected thousands of comments: people discussed breakfast with coffee and cheesecakes for 1,500 rubles, and the way to the institute by taxi for 2,000 rubles, and 20-30 thousand rubles left in the cosmetologist's office for one visit… Of course, not all Muscovites throw money away specifically yes, but the fact remains: it's not for nothing that Moscow seems like an expensive city to guests from other regions. And even short New Year holidays here will not be cheap: prices for good hotels in the center start from 8–10 thousand rubles per day.
Guests from different regions of Russia still consider Moscow the most desirable travel destination for the New Year holidays: already today 45% of the total hotel stock is booked in the capital. Hotels in the three-star and four-star categories are in greatest demand, but people do not refuse five-star hotels, although their cost sometimes reaches 750 thousand rubles. MK found out how much the Moscow New Year holidays will cost.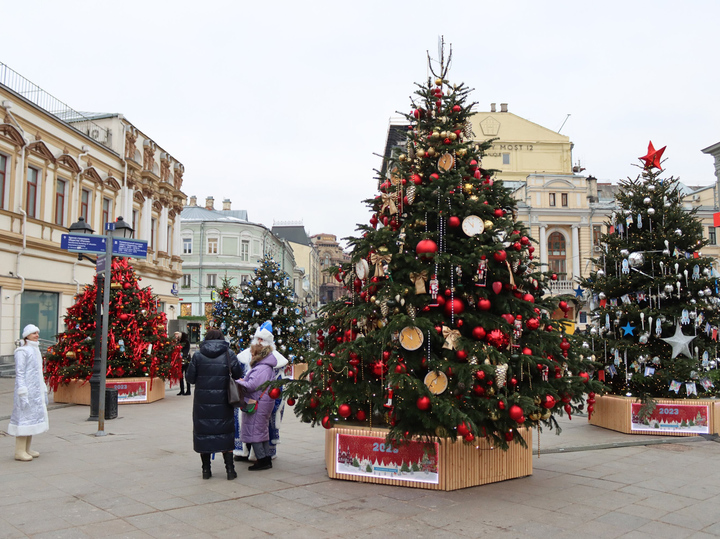 Photo: AGN "Moscow"
The most popular booking format for these holidays is four nights (from December 30 to January 3, including New Year's Eve). This format allows you to take everything from the capital – enjoy performances, museums and all the festive events. But you'll have to set aside a serious budget for such a voyage: this year, the capital's hotels found it possible to set a serious price tag.
So, for example, a famous Soviet-era hotel at VDNKh, today labeled as "three stars," will cost 24 thousand rubles for four nights – this is a rather modest option, taking into account the fact that you will have to get to the city center by metro (although VDNKh can also be considered a full-fledged attraction). A four-star chain hotel in Sokolniki costs 48 thousand for the same days, and approximately the same amount will need to be paid for chain hotels within the Garden Ring. Prices for five-star hotels in the city center start from 55–56 thousand rubles.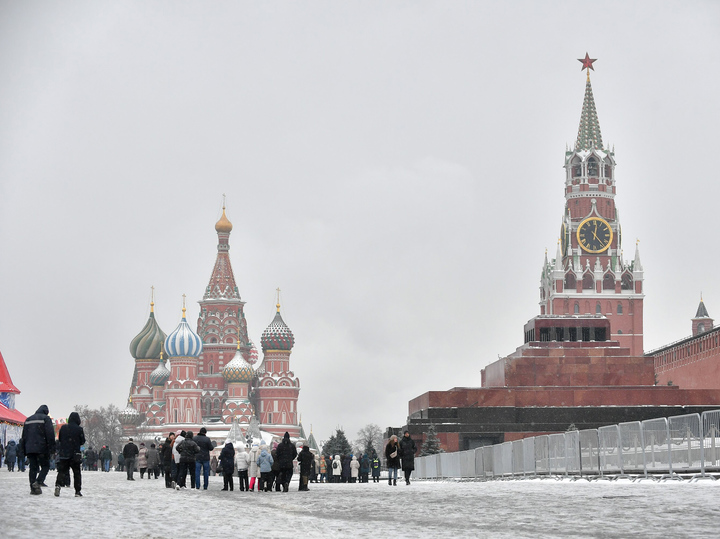 Photo: AGN "Moscow"
A reasonable question: what is included in this cost? Alas, most often nothing more than room and breakfast. Any festive New Year's program is either not planned or will be for an additional fee.
— You can have dinner on the evening of December 31st in our restaurant, we will have a festive dinner with music. Book in advance, of course. It will cost 11 thousand rubles per person," they answered in one of the four-star hotels located on Leningradsky Prospekt.
In more affordable hotels they answered with a polite refusal:
– We don't have his own restaurant, so there won't be a New Year's program. We will serve a festive breakfast only on January 1st. But we can guide you to nearby cafes, tell you what and where you can book," explained the small hotel near the Kitay-Gorod metro station.
However, there is nothing to be surprised here: these are ordinary city hotels, not club hotels, and they do not provide animation. For those who want to spend New Year's Eve with a sparkle, it is better to pay attention to boarding houses and holiday homes near Moscow.
There are truly luxurious options for guests in Moscow. For example, the most expensive room for the upcoming New Year holidays is offered by a historical hotel built in 1903 with windows overlooking the Kremlin towers. Today only the presidential suite is available – and it can be booked for four days for 740 thousand rubles. Of course, the New Year's markup and the shortage of rooms are to blame – on ordinary days, the cost of living here starts from 11 thousand rubles per day.
In second place by a wide margin are five-star hotels for 260-290 thousand for four nights, located in walking distance from Red Square.
Moscow is an expensive city, but if you compare it with other cities, the price for the luxury segment no longer seems so terrible. For example, on the Champs Elysees in Paris, a five-star hotel with a century-old history costs 10,140 euros (more than a million rubles) for the same four nights. The same luxury "fives" located nearby cost 8,033 euros (that's more than 800 thousand rubles) or 6,500 euros (about 650 thousand) for these days. "Ordinary" five-star hotels in Paris cost approximately 2–3 thousand euros (200–300 thousand rubles) for four nights, so the prices are quite comparable. Well, in Istanbul, the legendary five-star hotel where Agatha Christie lived offers a stay for 1,605 euros (160 thousand rubles) for four days.