A catastrophic shortage of workers threatens rising inflation and a slowdown in the economy
Personnel shortage has become the main problem in Russia. According to the head of the Central Bank, Elvira Nabiullina, the economy has almost completely used the available labor resources and is left "without free hands." Meanwhile, unemployment in the country is persistently low, around 3%, and wages are rising above inflation. True, as it turns out, there is nothing to be happy about. What does the future hold for the labor market? How much do scarce personnel get paid? How do employers attract staff, and what specialties are most in demand?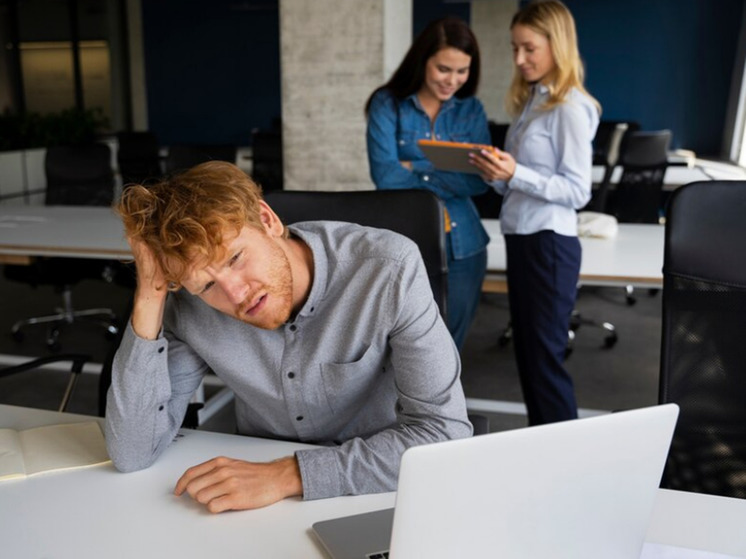 Photo: freepik.com
There is a personnel shortage in Russia, especially a shortage of shift workers of various professions. According to Nabiullina, the situation with personnel in the labor market is acute; the Russian economy has almost fully utilized its labor resources.
"MK" decided to find out what low unemployment and staff shortages lead to. The answer that lies on the surface is to increase wages. For example, the salaries of milling operators increased by 68% over the year. A popular job search service analyzed vacancies on its website and found that, on average, workers in this specialty are offered 98.3 thousand rubles. per month. Only turners now receive more of the blue-collar professions, but their salaries were initially higher; over the year they grew by 55% and exceeded an average of 101 thousand rubles.
The remuneration of drivers has increased by the same amount (in percentage), but their average salary is 90 thousand rubles. Mechanics (68 thousand) and welders (70 thousand) began to earn more. In general, over the year, the salaries offered to applicants increased by almost 40% – up to 60 thousand rubles.
But this is how everything looks in opinion polls and official statistics. How does it work in practice? We called one of the job advertisements. The employer was looking for a bread packer for production in Moscow.
– And if I have no experience, will this become a problem?
– Of course not. Any employee will suit us. Even over 45 years old and with health problems.
– It turns out that the work is not difficult and anyone can do it?
– In general, yes. But we just need hands. There are few calls. There are no people. By the way, we have promotions: "Bring a friend" and get up to 10,000 rubles, as well as travel compensation up to 2,000 rubles."
What is happening in the labor market and how to solve the problem of personnel shortage? Alexey Zubets, director of the Institute of Socio-Economic Research of the Financial University under the Government of the Russian Federation, told MK about this.
– Firstly, reducing unemployment means reducing the burden on the budget. No need to pay benefits. Secondly, it is an increase in the income of the population, who have salaries instead of benefits. On the other hand, when there are not enough people, the question arises of how to develop production. Unemployment in Russia is, indeed, about 3%. There are only about 500 thousand people on the labor exchange. This has never happened before. But we must understand that these 500 thousand people include those who work "in the gray" and those who are formally able to work, but are not hired for various reasons. In fact, there is no labor force. There are about 1 million people who do not work – in particular, housewives with rich husbands. These people will not come to the labor market. It's good for them anyway. It turns out that there is no one to hire. There is an option to increase labor productivity. But this will take years and huge investments. To solve the problem now, we need migrants.
– Yes. But we only need qualified migrants: doctors, teachers, engineers and other specialists. We cannot do without this influx.
– First of all, mechanical engineering, logistics and transportation suffer. There are not enough people in construction. Shift workers needed. There is also an acute shortage of teachers and doctors. But not only "working hands" are needed. For example, it is very difficult to find a qualified marketer in the market. There are people, but their level of professionalism is low.
-The fact that there are no IT specialists on the market is a myth. There are plenty of them, but there is a lack of qualified specialists. The teacher shortage is linked to salaries. For many years their salaries were not raised properly. And if in Moscow the situation with teachers' incomes is even more or less, then in the regions everything is very bad. Accordingly, any normal person who can find another job left the teaching profession. If you keep teachers and professors on a "starvation diet" for 20 years, the teams of all educational institutions will turn into "disabled teams."
-The problem of the Russian labor market is that employers are not yet ready to significantly increase wages. "The toad is strangling them" – despite the fact that there are not enough people. They are ready to make small extra payments, but nothing more. According to Rosstat, real wages increased by 2-3%. Taking into account inflation, this is nothing. They attract with one-time promotions: bring a friend and get a little more. In such conditions, it will be necessary to reduce labor requirements and invest in labor productivity: buy modern equipment, replace people with shovels with excavators, etc. There is money for this, but it will take time, years.
-This could result in higher food prices and inflation. In order to collect potatoes in the field, people are needed. If they are not ready to collect potatoes for 20 thousand rubles, then they will have to pay 40 thousand rubles. Therefore, the price of potatoes in stores will increase.
– Productivity will remain the same. But production will slow down. Nabiullina said that next year we will not get good economic growth precisely because of the lack of people. Plus there will be no production capacity. The equipment that the business had reached its limit. No one ever thought that the need for some things would double. But because of the sanctions, this happened. No one has any spare capacity. They threw everything away and sold it for scrap metal, which was not required. And now these powers are needed. It turned out that there was no one and nothing to produce it with. It will take years to create your own machine tool industry. The story is similar in other branches of mechanical engineering. This will slow economic growth next year.