Human rights activist Shesler: "Due to the closure of border crossing points, it has become almost impossible for them to enter our country."
Ukrainian refugees can no longer get into Russia. Or rather, they almost can't. Formally, there are two ways left for them. By air via Sheremetyevo, but it is very expensive, and the land point on the border of the Pskov region was closed by Latvia at the end of October.
And if in September the Russian authorities promised that we would always be happy to Ukrainian refugees, and they can to come here even with expired passports, now in fact they are not able to end up in the Russian Federation even with valid passports.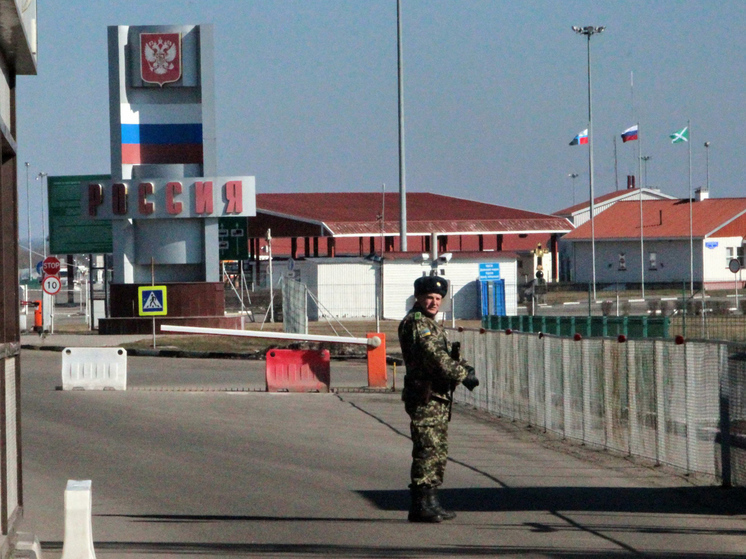 Photo: Global Look Press
"Previously, it was possible to get to Russia from Ukraine by roundabout routes for $800–1,000, now this amount has increased several times per person and has become unaffordable, but even with it, it is extremely difficult to cross the border," comments Larisa Shesler, chairman of the Union of Political Emigrants and Political Prisoners of Ukraine.
Shesler said that from the beginning of this year until September, approximately 170 thousand people with Ukrainian passports entered Russia. This number does not include residents of the LDPR, Kherson and Zaporozhye regions. Only citizens of Ukraine itself.
– Mostly from Europe. And they can come from anywhere – from Kharkov, Nikolaev, Odessa. They got here by a roundabout route, since the direct borders between our countries have long been closed. The vast majority traveled by bus through Poland, Moldova, Belarus, and the Baltic states.
– That's almost a thousand a day. In September, there was information that all citizens of Ukraine can enter Russia using any documents, including expired passports. This relaxation was justified, since many refugees in Europe had lost their documents or their documents had expired. But in reality everything turned out to be exactly the opposite. Ukrainians are now not only not allowed in with any documents, but the number of points through which they can enter the Russian Federation has been limited to two.
– A lot of. Through Belarus, through Georgia in Upper Lars, Russia closed the checkpoints, leaving only Sheremetyevo and Ludonka, this is the Pskov region on the border with Latvia. But not all international flights land at Sheremetyevo – from Turkey, for example, the majority land at Vnukovo and Domodedovo. However, other airports have also completely stopped accepting Ukrainians.
– Yes, of course, this is due to the verification of citizens arriving with Ukrainian passports. It is clear that a military conflict requires such precautions. But, believe me, spies and agents of the Main Intelligence Directorate and the SBU will find the opportunity to have the cleanest documents, ideal social networks that are studied upon entry, sufficient funds to buy a plane ticket landing at Sheremetyevo. All this hit ordinary people. It is now beyond their means and finances to get to Russia. To top it all off, Latvia closed its crossing point in Ludonka. On our side it is, but you cannot enter the country through it. Refugees who rush to Russia do not understand what to do. They promised that they would let people in with expired passports, but as a result they don't board a plane with an invalid passport abroad.
– There are now about 7 million refugees from Ukraine in Europe. Assistance programs are gradually being reduced, and the language barrier for Western European countries has proven insurmountable. In Germany it is very difficult with this. But they come to us not only from Europe, but also from Russian-speaking regions, and until recently from territories where military operations continue. And it is also impossible to enter from there. From Zaporozhye, from the same Kherson region, which is controlled by Ukraine. But those who come to us here are really people who want to live in Russia, so that their children can receive an education here and start families. They feel Russian. And with them in response like this.
– Could not. Many were waiting for the situation to improve and for Russia to come to them. Many did not have the means or opportunity. Where can you put those same old people if they are in your arms? Men cannot get out, since they are subject to mobilization before the age of 60, and they are not allowed to cross the border. A lot of all kinds of problems that sometimes cannot be solved immediately – and now they are at a dead end.
– It depends on who you mean by refugees. According to various estimates, up to several million people have arrived here since February 2022, but many are residents of the annexed territories and have already received Russian citizenship. 50-60 thousand Kharkov residents left their region last September along with Russian troops. They may just have refugee status. In the first half of 2023, more than 30 thousand Ukrainians received Russian citizenship. The spread is colossal. And we don't even know the latest numbers. Since August of this year, migration statistics in the Russian Federation have not been updated.
– Naturally, there are. If Latvia has closed a land point, then an alternative one needs to be opened, for example, through Belarus. Yes, it's difficult, it will probably be necessary to carry out filtering and the number of such checkpoints should be strictly limited, but land crossing of the border with the Russian Federation for Ukrainian refugees should remain!