The Tsarev meteorite fell to Earth in 1922
A new fragment of the largest Tsarev meteorite, which fell to Earth in 1922, was found in the Volgograd region by Mikhail Vinnik, a researcher at the Museum of Geography of Moscow State University.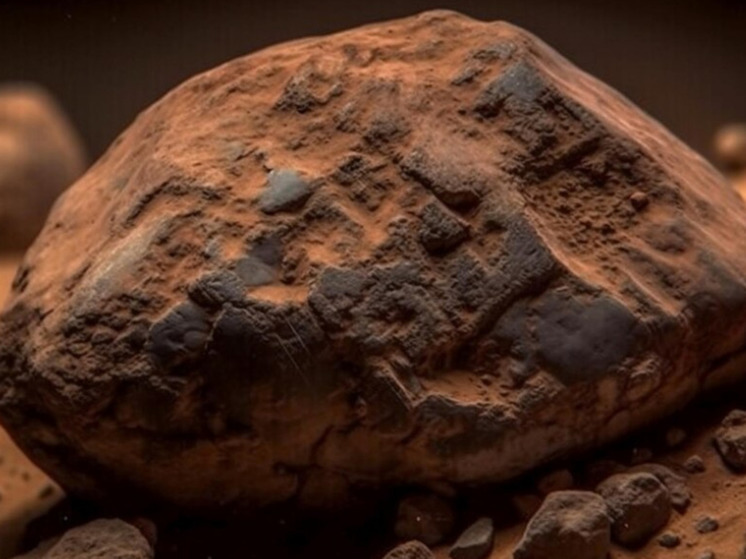 Photo: freepik.com
The Tsarev meteorite collapsed and fell in the form of an extensive meteor shower near the village of Tsarev, Leninsky district, Volgograd region 101 years ago, on December 6. To encourage searches, the Geological and Mineralogical Museum of the Academy of Sciences then announced a prize of one hundred rubles in gold.
However, the heaviest specimen of Tsarev, weighing 46 kilograms, was found only in 1968 while plowing the fields of the Leninsky state farm. The bonus given to the tractor driver for him was much more modest than the amount originally promised.
After the expedition we went to the Volgograd region regularly. Thus, in the 1980s, 82 Tsarev samples with a total weight of 1.6 tons were collected over an area of ​​about 15 square kilometers. From them, experts determined the initial mass of the meteorite – it could reach 10 tons. Thus, Tsarev was recognized as the largest stony meteorite by mass found in Russia in the 20th century, and the third in the world.
Meteorite Tsarev. Photo: Mikhail Vinnik
Modern scientists continue to try to find new meteorite fragments. In particular, in the last expedition, specialists from the Museum of Geography examined a little-studied area on which fragments of the tail part of the meteor shower scattering ellipse could have fallen. The search for these fragments was carried out using modern metal detectors. A week later, Mikhail Vinnik discovered an 80-gram fragment of extraterrestrial matter in a field.
Mikhail Vinnik with a meteorite in his hand. Photo: Mikhail Vinnik
According to him, individual stones that previously made up a single celestial body will help scientists restore the direction of movement of a space object and trace the dynamics of its destruction.
< p>The space sample, which has lain in the field for more than 100 years, will soon be placed in the meteorite collection of the Museum of Geosciences of Moscow State University.