"The state must show that it does not abandon its obligations"
Officially, the State Duma on November 9 postponed full compensation of Soviet contributions until January 2027. According to statistics, as of January 1992, there were about 52.5 million citizens in Russia who entrusted their money to the state and were ultimately left with nothing. It turns out that they or their heirs have nothing to hope for in the coming years. However, not all deputies agree with this decision of parliament. Some of them express ideas on how to compensate people for those long-standing losses — albeit not entirely, but at least partially.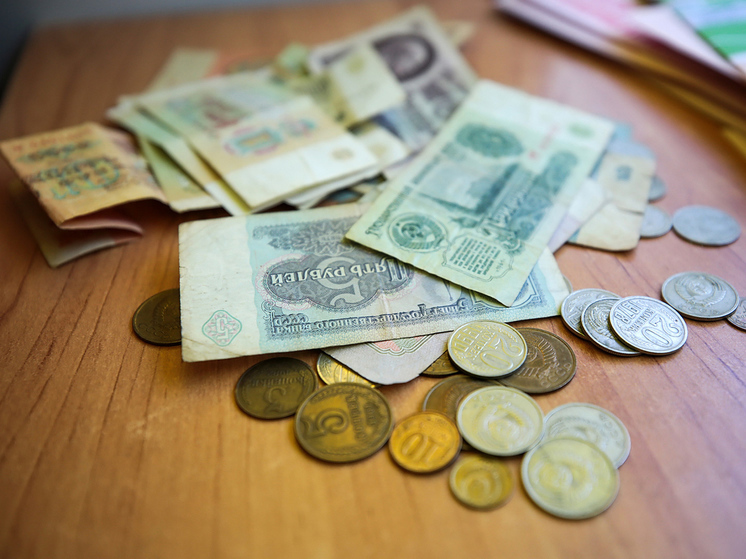 Photo: Natalya Muschinkina
According to the head of the State Duma Committee on Property, Land and Property Relations, Sergei Gavrilov, additional payments to pensions could become an alternative to compensation for Soviet contributions. As the deputy quite rightly notes, for many Russians the chances of seeing such payments decrease every year. And the state, which once mercilessly threw people's savings into the furnace of market reforms, could at least finally give old people the opportunity to purchase something for themselves or for grandchildren.
Let us recall that the law on preserving the savings of citizens that were deposited before June 20, 1991 in Sberbank or placed in government securities before January 1, 1992, was adopted back in 1995. However, since 2003, the government has regularly delayed repayment of these debts — until better times, which still don't come. First, for one year, and after the federal budget began to be adopted for a three-year period, then for a three-year period. As happened in this case.
The population kept about 300 billion Soviet rubles in savings books of that time. Some analysts believe that it is fair to give 100 modern rubles for one Soviet ruble. That is, at current year prices, the state debt is about 30 trillion rubles. It is clear that a one-time payment of such an amount, especially in conditions of a budget deficit, is out of the question.
But no one says that this needs to be done here and now; those losses can be compensated at least partially. For example, there is an option that was recently discussed within the parliament. It plans to begin paying those investors who are 78 years of age or older. In theory, there are not many such veterans left in the country, and such a financial burden, according to analysts, is quite real for our budget.
However, judging by the fact that the authorities have not responded to this proposal, they are not seriously considering it. Sergei Gavrilov suggests another way – to pay extra towards the pension, although he does not specify what specific amount is being discussed.
We ask about the deputy's initiative and the chances of its implementation, Doctor of Economics, Professor at the Financial University Government of the Russian Federation Alexander Safonov.
– We must not confuse pension provision for citizens and deposits. Deposits are made in order to be spent on certain needs at some point. A pension is intended to provide for a person's current needs. If we want to fulfill our obligations related to the return of debts, then they must be returned in the form in which the state borrowed them through the same Sberbank.
– Of course, this is completely different sources of financing.
– By law, deposits are inherited, and pensions — No. After all, pensions replace the lost earnings of a particular person. On the other hand, if such an additional payment to the pension is organized, then after the death of the pensioner, his children will have nothing to claim.
– In any case, debts must be repaid, even if not to all investors , but to those who are in the "risk zone". If you make a graph like this by age — this will already be positive for citizens; Russians will understand that the state is not deceiving them. You can determine at least small amounts to pay off the debt. Let it be, say, 10 billion rubles — quite feasible for the budget. But the state must show that it is not abandoning its obligations.