Budapest and Belgrade do not want to pay for the transit of "blue fuel" at Sofia's new prices
Bulgaria has introduced an additional fee for the transit of Russian gas to EU countries. The supply of our raw materials across its territory over the past year has fallen to a minimum: in the current difficult geopolitical conditions, only Serbia and Hungary among Europeans have not refused to purchase "blue fuel" in our country. Sofia does not directly import Russian gas, but this does not prevent it from profiting from its neighbors: thanks to new transport tariffs, Bulgaria will be able to increase budget revenues from transit operations by almost $1 billion per year.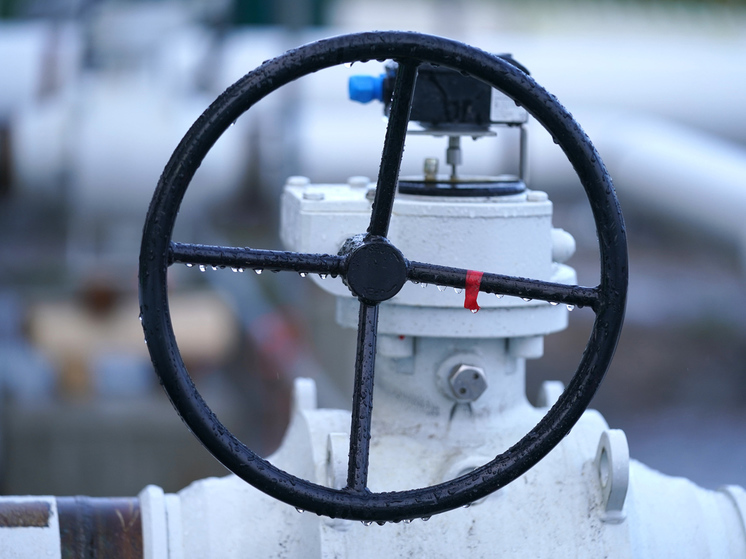 Photo: Global Look Press
The Bulgarian parliament has introduced an additional fee for the transit of Russian gas through its territory – fiscal levies should almost double from next year and amount to approximately $100 per thousand cubic meters. In theory, importers and gas transportation companies that organize imports will be responsible for payment. In fact, Gazprom will have to deal with the new tax obligations, which is trying to retain the remaining European customers who agree to purchase "blue fuel" along this route.
"This is not a tax, but an extortionate extortion, contrary to the norms of the European Union, of which Bulgaria is a member. In fact, this is a discriminatory, usurious measure that jeopardizes the gas supply of the countries of the Old World in the coming winter," says Deputy General Director of the National Energy Security Fund Alexey Grivach.
Gas from Russia flows through Bulgaria via the overland extension of the Turkish Stream gas pipeline and through the state's internal gas transportation system. Sofia itself does not purchase Russian hydrocarbons, but only receives a commission by sending raw materials to Hungary and Serbia. Russian gas supplies to these countries amount to about 6-7 billion cubic meters per year. With the new "tax", the transit of hydrocarbons will bring about $900 million in carefree profits to the Bulgarians. Apparently, in the current circumstances, making money from their EU neighbors is not a problem for Bulgarians.
– I repeat, this is not a tax, but a special discriminatory fee only for Russian gas in transit. Its introduction is contrary to EU rules and transit contracts that were signed between Gazprom and Bulgartransgaz. At the same time, the mechanism for levying such a fiscal burden is unclear. Transit is paid in accordance with the contract, which does not provide for such a fee. Bulgaria receives half of its gas from Azerbaijan through TAP (Trans Adriatic Gas Pipeline, supplying Western European countries with Caspian and Middle Eastern "blue fuel") and IGB (gas pipeline connecting the national transportation systems of Greece and Bulgaria). And the second half is Russian gas, which Sofia receives through exchange transactions with Turkey, Greece and, possibly, Hungary. According to business papers, Bulgaria has not directly fulfilled the contract for the purchase of Russian gas for a year and a half. In reality, everything is somewhat different: for example, in October, more than 90% of the 1.7 billion cubic meters of "blue fuel" that entered the Bulgarian gas transportation system was of Russian origin. These raw materials were sold to the Bulgarians by European contractors who had a surplus of raw materials.
– The price of the agreement for the supply of energy resources depends on the terms of each specific contract. If cost indicators are tied to a specific hub, where raw materials are transshipped from one tanker to another, then the cost of energy resources will be approximately the same – both for pipeline hydrocarbons from Russia and for liquefied fuels from other competitive producers. If the contract uses an oil link or some other discounts, then now the cost of energy resources from our country will be lower, since at present quotes from gas hubs are approximately 1.5-2 times higher than the usual level.
– The Bulgarian side has two options: go to court and prove the legality of the additional fee or stop transit. Apparently, it was precisely for the implementation of such an idea that this initiative was introduced – to blackmail Russia and its neighbors in the EU with the threat of stopping transit. Whether Sofia and those who imposed this initiative on her are ready to follow the built path to the end – time will tell. If the states chosen to implement such a task are able to cope with their provocative goal, then already this winter an acute artificial gas crisis is possible in the countries of south-eastern Europe, which will inevitably affect the gas market of the continent as a whole. However, there is also a peaceful outcome: in order not to heat up the atmosphere, the Europeans will "shake hands" and save such leverage on Russia for the future."