The world's first person to receive a pig heart transplant dies
The patient's condition began to deteriorate a few days ago, and on March 8, the 57-year-old man died.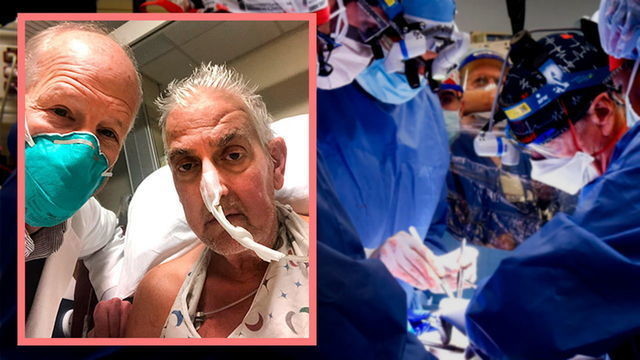 The operation was performed on January 7, 2022 at the Medical Center University of Maryland. Surgeons successfully transplanted a genetically modified pig heart into 57-year-old David Bennett, who has a terminal heart disease. At first the patient felt well, but two months later his condition began to deteriorate, and two days ago he died.
Bennett knew about the risks associated with the operation, but for him it was the only chance – for several months before the operation he was bedridden, and his life was supported with the help of special equipment.
After his heart transplant, he spent time with his family, watched TV and talked about wanting to go home to his dog Lucky. "He was a brave and honorable patient who fought to the end," Bartley Griffith, the surgeon who performed the transplant, said in a statement. Mr. Bennett's son, David Jr., said he hoped his father's transplant would be the beginning of hope, not the end.
This transplant demonstrated that a genetically engineered animal heart can function like a human heart without immediate rejection by the body. Three genes have been removed from the donor pig, which are responsible for the rejection of pig organs by the human immune system. And one gene has been removed to prevent overgrowth of pig heart tissue. Six human genes responsible for immune susceptibility have also been added.
"Us not enough donor human hearts. We are proceeding with caution and we believe that this first-ever operation will provide patients with important new opportunities in the future, "said surgeon Bartley Griffith immediately after the transplant.