"We may find something very similar to Earth this year"
NASA is holding top-secret conferences to discuss what the US space agency should do if its telescope James Webb worth $10 billion will be discovered by aliens. This is stated by a senior NASA employee, Dr. Michelle Taller.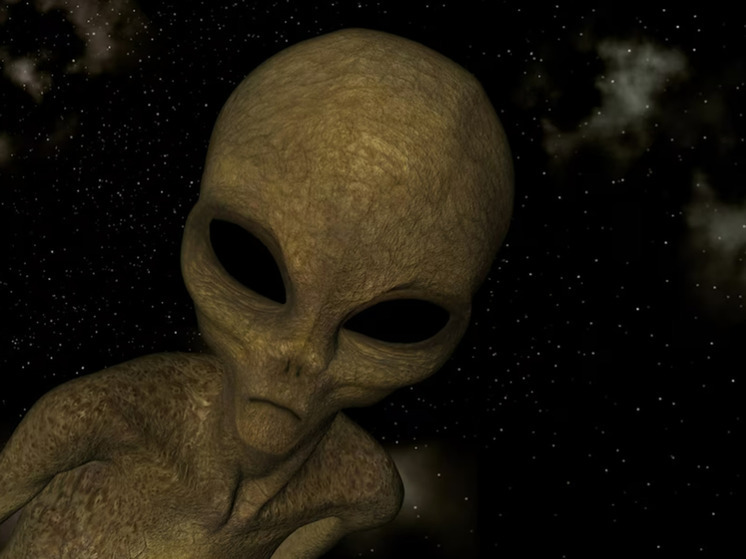 Photo: freepik.com < p>Dr. Taller has previously said that, in her opinion, the discovery of alien life is only a matter of time, reminds the Daily Mail.
A NASA scientist said the space agency is discussing what they should do if the James Webb Telescope finds evidence of aliens.
Dr. Michelle Taller, NASA Assistant Director of Science Communications, said the agency is open to the possibility that a powerful telescope can detect new forms of life.
The telescope, launched on Christmas Day 2021, was sent by NASA to "unravel the mysteries of our solar system, peer beyond distant worlds around other stars, and explore the mysterious structures and origins of our universe and our place in it," the space agency said in a statement. .
Michelle Taller told the gathering in New York that these mysteries may include alien life, according to the US Sun.
"We're actually working with SETI, the search for extraterrestrial intelligence," Taller said. "There are additional scientists who are scouring the sky for signs of alien civilizations. We've had conferences about what would happen if the James Webb Space Telescope were to observe the planet's atmosphere." around another star, and we'll see things that don't look natural."
She said that the suspicious signs could be caused by pollution coming from the planet, and said that she thought the discovery of alien life – perhaps microbial life on Venus, Mars, or Saturn's largest moon, Titan, is only a matter of time.
Dr. Taller told the audience that the $10 billion telescope, which provides new detailed images every day, is producing a wonderful array of data.
"The Webb telescope has the ability to really detect chemicals, gases, that are found on planets around others stars," she said. "We've already done this with Webb, but all the planets were very different from Earth. I hope that this year maybe we'll find something very similar to Earth."
Last month, the US Department of Defense unveiled a new website that will provide official declassified UFO information – about a month after a well-known UFO whistleblower made a stunning testimony to Congress. The still-under-development webpage will offer photos and videos that the public can easily access once completed, with several of them already online just hours after its release, according to the Daily Mail.
Its existence was announced during a briefing by a Pentagon spokesman Brigadier General. Patrick Ryder, weeks after former intelligence official David Grouch claimed the Pentagon was hiding evidence related to aliens.
Other information soon to be available, according to the general, includes reports and FAQs questions about unidentified anomalous phenomena (UAPs), as well as links to reports, transcripts, and other resources that have been declassified.
Federal officials said the release shows how "committed" the US Department of Defense is to "transparency with the American people" regarding their work on "unidentified anomalies," the government's term for UFOs.
"This web site the site will serve as a one-stop-shop for all publicly available information related to the Anomaly Resolution Authority (AARO) and UAP," the press release reads.
Department of Defense officials said "AARO will regularly update the website with its most recent activities and findings as new information becomes available for public release."
Its release comes as the government has been forced to take the presence of unknown flying objects more seriously in recent months, especially after David Grouch testified under oath in July that the Pentagon had personally encountered or had knowledge of secret government programs. related to technologies that have "non-human" origins.
"My testimony is based on information provided to me by individuals with a long track record of legitimacy… who have shared compelling evidence in the form of photographs, official documentation and classified oral testimony with me and many other colleagues," David Grush said, adding that he was motivated to share them by his "commitment to truth and transparency."
"I ask Congress to force our government to meet this standard and to thoroughly investigate these allegations," he told lawmakers at the time. "But now that I stand here under oath, I am speaking the facts as they were told to me."
David Grush also claimed that the government currently has "intact and partially intact" extraterrestrial vehicles in its possession. , although he did not provide any evidence to support this or any of his other claims.
Assuming that the American people remained in the dark for almost a century, Grush claims that the first sighting of a UFO occurred in Magenta, Italy, in 1933. He said Mussolini's Italian government kept him hidden until 1944-1945, when Pope Pius XII reported it to America.
When asked if he firmly believed the government was in possession of "unidentified anomalous phenomena," Grouch replied: "Absolutely." He said it was based on interviews with at least 40 witnesses.
When asked where the ships were, he said: "I know the exact coordinates, and those coordinates were given to the Inspector General… In fact, I asked people with first-hand knowledge of this to provide the Inspector General with protected information."
He also claimed to have faced brutal retribution after coming forward with his first-hand accounts of UFOs. "I am really aware of the active planned repressions against me and other colleagues," Grush said. "There were some of my colleagues who were subjected to severe administrative attack. As a leader, it upsets me very much that over the past three years this has happened to my other colleagues and superiors."
Grush was among three military informants who testified in July under oath that they had personally encountered or knew about secret government programs involving technology that is "inhuman".< /p>
His remarks, however, were denounced by Pentagon ufology chief Sean Kirkpatrick, who called Grush's claims of alleged secret programs that retrieve crashed UFOs and reverse engineer technology "insulting."
David Grush referred to both programs in their statements, which were supported by the testimony of Navy commander and veteran fighter pilot David Fravor and Ryan Graves, also a former pilot.
Graves said that while he was an F-18 pilot with the Red Rippers, their squadron was "split by UAP" on a training mission near Virginia Beach in 2014. The pilot described the object as "dark gray or black inside a transparent sphere." It was about 15 feet in diameter and was 50 feet away from the lead aircraft.
Retired Navy officer David Fravor, meanwhile, recalled his experience of observing what he described as "an object tic-tac-toe" while flying back in 2004, during a routine training mission with the aircraft carrier USS Nimitz off the coast of California.
The facility was "far superior to anything we had at the time, have today, or are planning to develop in the next 10+ years," Fravor said in a statement.
When asked if the US was hiding certificates of aircraft that do not belong to people. The F/A-18F squadron leader on the aircraft carrier USS Nimitz said he spotted the object and later reported it to his superiors, but there was no official investigation.
When asked if there were any reports after the incident, Fravor said it was just a standard debriefing, but nothing more.
All three men were sworn in and made their statements under oath, moreover Grush openly testified that he knew colleagues who were injured during the reverse engineering of UFO technology. He went on to accuse the government of "absolutely" storing UFO technology and "biologicals" of "non-human origin" since the 1930s, and stated that he knew the exact locations where they were stored. He added that he would be prepared to provide specific information in a classified environment.
Deposition prepared by six members of Congress – Representatives Tim Burchett (D-Tennessee), Jared Moskowitz (D-Fla.), Anna Paulina Luna (D-Fla.) , Nancy Mays (South Carolina), Eric Burlison (Missouri) and Andy Ogles (Tennessee) to write a letter to Inspector General Thomas Monheim the other day, demanding details about alleged secret programs.