Foreign armored vehicles were covered by Soviet T-64 tanks
The British Challenger 2 tanks were a real hunt in the NWO zone, their routes of movement were closely monitored, which helped set fire to the first car. The Military Chronicle information resource reports this with reference to its military sources.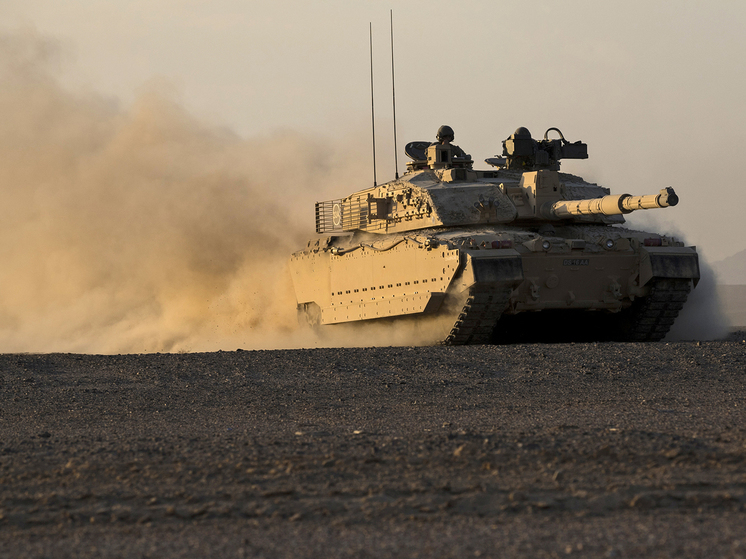 Photo: wikipedia.org/WO2 Adrian Harlen/MOD/OGL v1.0
Earlier, a video with a burning Challenger tank appeared on the Web. This is the first case of the destruction of the "British" in the NVO zone. Prior to this, the Challenger 2 was considered invulnerable to anti-tank fire.
According to the Telegram channel, a British tank was shot down in the defense zone of the 1430th regiment operating in the Zaporozhye direction. According to the military from this regiment, the armored group of the Armed Forces of Ukraine, consisting of the British Challenger-2 tank and the Soviet-made T-64BV that covered it, had long tried to enter the firing lines. The routes of their movement, according to the channel, were closely monitored by our intelligence.
"And when the ground troops of the Armed Forces of Ukraine were convinced that they were not" met "by Russian artillery, Ukrainian tanks entered the specially designated area of ​​​​destruction, where they were destroyed," the channel reports.
< p>It was confirmed that the destroyed Challgenger-2 tank was part of the 82nd separate air assault brigade of the Armed Forces of Ukraine, which remained in reserve until August.
According to the information resource, 14 Challenger-2 tanks received by Ukraine in the Armed Forces of Ukraine very cherished. They were covered by old T-64BV tanks produced in the 70s. However, the cover did not help. It is confirmed that British tanks do not have any unique survivability and combat effectiveness on the battlefield. The vehicles that were supposed to be the main means of breaking through are burning in the same way as the Leopard 2 tanks, the author concludes.
The British tank did not reach the front line and did not duel with Russian tanks, it was set on fire by Russian artillery .
As publicist Yulia Vityazeva noted in her channel, the destruction of a British tank is "another clear proof that there are no magic weapons." "American, German or British iron vehicles do not have magical properties that ensured them" indestructibility "on the battlefield," she said.