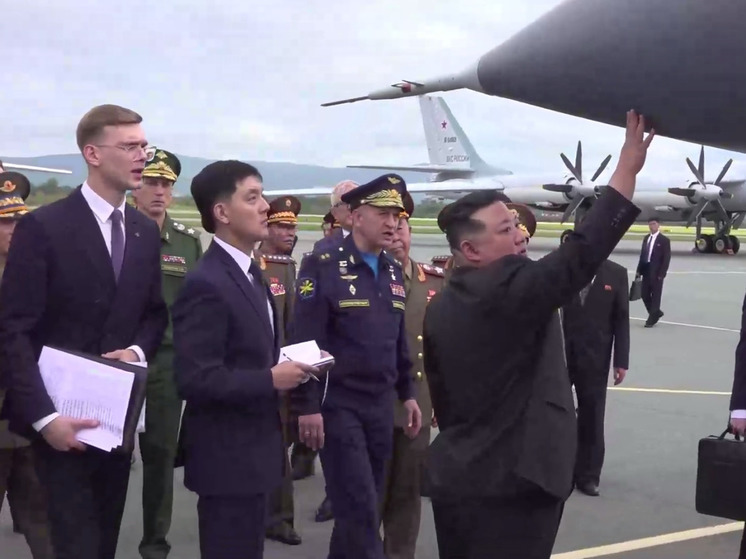 photo: still frame video of the Russian Ministry of Defense
At the Knevichi airfield In Primorye, the leader of the DPRK was able to get acquainted with the best examples of Russian strategic aviation. The guest of honor at the sensitive facility was met by Russian Defense Minister Sergei Shoigu.
Kim Jong-un was shown the Tu-160 supersonic strategic missile-carrying bomber, the Tu-22M3 long-range supersonic missile-carrying bomber and the Tu-95 MS turboprop strategic missile-carrying bomber . The commander of the Long-Range Aviation of the VSK of Russia, Lieutenant General Sergei Kobylash, told the leader of the Democratic People's Republic of Korea about their characteristics. Strategic missile carriers are the air unit of the strategic nuclear forces of the Russian Federation.
The DPRK leader was also shown modern models of operational-tactical Russian military aviation. The crew commanders themselves spoke about the capabilities of the Su-25SM3 attack aircraft, Su-35S and Su-30 SM fighters, as well as the Su-34 supersonic fighter-bomber.