Cash, help from relatives and public pages on social networks: expats talked about how they transfer money to their homeland
More than 500 foreign companies ceased their work in Russia after the start of the special operation. Following them, many foreign managers and highly qualified specialists left our country. Some obeyed the decision of their "head offices", others were afraid of pressure from governments and embassies, some listened to the requests of relatives. True, despite a powerful anti-Russian campaign in the press of unfriendly countries, the bravest expats continued to work in Russia. How their lives have changed over the past year and a half, what difficulties they have encountered and how they solve them – in the material "MK".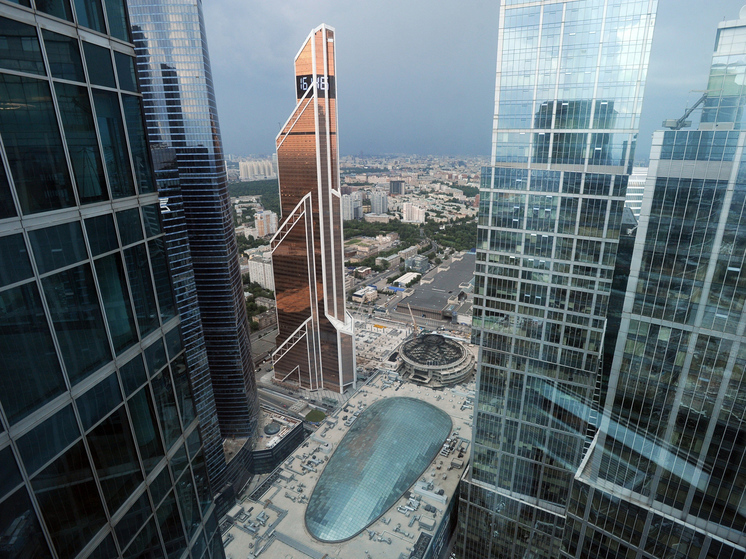 Photo: AGN "Moscow"
— Most of my expenses are for my current life in Moscow. I receive my salary in Russian rubles. I convert about 20% of it into euros. I keep one part of the money in a Russian bank, the other in Ireland. I either take the euros with me to Ireland when I go home, or I give them in cash to my friend, and he transfers them to my card from his account. Sometimes I transfer money from Poland (when I'm there) to my Irish bank card. The percentage of my deposit in an Irish bank is small – 1.1%. Before January 2020 it was higher – 2.3%. If I deposit 1500–2000 euros into my Irish account, then taking into account the amounts already lying there, I receive an income of approximately 400–800 euros per year. I also have a deposit in rubles in one of the Russian banks with a good interest rate. Even better than in Europe. By the way, I closed my euro account in Russia, since your government changed the rules for maintaining accounts in foreign currency.
— Prices in Russia, of course, have increased. Some things have become so expensive that they are no longer available to me. Travel within the country has become more expensive. For example, it has become expensive to travel to Voronezh due to the fact that many people cannot fly to the south of the country. Prices for various food products and drinks have also increased. Stores now sell fewer types of beer, and what is sold now costs on average 30–50% more. There are fewer books in English. Even in central Moscow stores, such books have practically disappeared from sale. Now I buy books that I used to buy 3-4 times a month no more than once a month. I don't spend money here on clothes and shoes; I buy everything in Ireland. Although since December last year I have been home only 3 times.
— Through Poland or Finland. There is an option via Turkey, but it is unreliable and expensive, and I don't want to fly through Ukraine. My route looks like this: I fly to Kaliningrad, take a bus to Gdansk and fly from there to Ireland. I return to Moscow differently: I fly from Dublin to Finnish Rovaniemi, then by train to Helsinki, then by bus to St. Petersburg, and from there by train to Moscow. Everything suits me, unless there is a delay at the border, or I miss my flight, or the flight time is such that I have to spend the night in Kaliningrad, Gdansk or St. Petersburg.
The Russian aviation industry has become one of the industries most affected by sanctions. If until February 2022 the European Union banned flights of only one domestic airline, then in April last year their list immediately expanded to 20 air carriers. They banned the supply of aircraft components to Russia and denied them maintenance and insurance. On August 30, 2023, the US Department of Commerce expanded the sanctions list with aircraft operated by Russian airlines, adding 121 more aircraft to it. In total, the restrictive list now includes 297 aircraft of Russian airlines.
– It depends on whether I need to spend the night somewhere. A trip through Kaliningrad, Gdansk, St. Petersburg, Helsinki or Rovaniemi costs 30–40 thousand rubles, including a ticket to Dublin. On the way back I spend about 50-60 thousand rubles. And if you count both sides – through Gdansk and Kaliningrad – this comes out to 60-70 thousand. The problem is time: if I have to spend the night, for example, in Gdansk, I need to add an extra 10,000 rubles. It turns out that today most of the money is spent on a trip to Ireland – this is 60% of the monthly income, and sometimes more, depending on the final route option.
One of the tangible consequences of the restrictions imposed against Russia was the increase in prices for air tickets. On average, the cost of flights abroad with sales in December 2022 and departures throughout 2023 increased by 1.8–2 times, when compared with the corresponding figures a year ago.
—In general, everything remains the same. But I was not paid my due bonuses at work. And this is quite annoying, since the reason was not indicated. Let's just say that these are difficult times. And, of course, there are more expenses in terms of traveling or exchanging money for euros – this is a loss of 30% of my income.
— Probably about 30–40 thousand rubles. Mostly now I try to cook at home. But if I have guests, I now have to pay more for food and alcohol – especially beer. If earlier, for example, I could pay a certain amount for 8 bottles of beer, today this money is only enough for 4 bottles. I also noticed that the prices of cakes have increased. I calculated that in just 6 months – since August last year – their cost increased by 80%. Flowers also increased in price by 30–50%.
– For several reasons. Firstly, after graduating from university in Italy, the labor market there seemed to stop developing. No matter where I sent my resume, I received no response. It seemed to me then that there was no place for me anywhere and I needed to look for a job away from my native land. Secondly, even when I was in Moscow for an internship, I really liked the development and quality of services in this metropolis. I realized that there is no other place where I would like to try to live. And, finally, the example of my friends and peers who had already successfully worked in Moscow and looked in my eyes as having simply fulfilled their "American dream" was extremely inspiring. It turned out that it can be implemented in Russia: right here and now!
— I learned Russian at the university. I really wanted to improve my knowledge, and the best way to do this is to be in an authentic language environment and constantly practice. During an exchange internship, I ended up at the Department of Foreign Languages, Faculty of Psychology, Moscow State University. There I worked as an "assistant lecturer" and taught Italian. I really liked everything there, and I began to further develop in this direction when I returned home to Italy. After graduating from university, when I came to the conclusion that I needed to look for a job further away from my homeland, I decided to send my resume to one of the Russian language schools. She immediately received a positive response and came to Moscow. A little later, I began teaching Italian to students at the Faculty of Economics of the RUDN University, where I work as an assistant teacher. I remember when I decided to finally move to Russia, I bought a more powerful smartphone so as not to limit myself in using the services I needed, to meet the level of digital activity, which is very high in Moscow, and not to miss the opportunities that local IT solutions provide.
— You can say that the disappearance of banking applications on Google Play immediately alarmed me. In addition, out of habit, it was no longer possible to pay via NFC on the phone (contactless payment service via phone). I solved the problem with the applications when a bank employee installed them for me himself. To date, a special sticker has been invented for payment using NFC. As a result, we can say that I no longer feel the influence of sanctions on the everyday level of my life.
— All the sites I use continue to work as usual. Only once, and very recently, did I encounter difficulties when paying for an online order on the website of a large grocery store for farm products in Russia: the site sent me to a Google page to pay for the order, but the page itself did not open for obvious reasons. I had to copy the link in Yandex and make a payment.
Almost immediately after the start of the CBO, Google Pay began to partially block some applications. Google Maps has stopped updating information for Russia. In addition, fans of contactless payment from an electronic wallet using a phone using NFC technology (Google Pay, Apple Pay, etc.) were left without this service. This was also caused by the withdrawal of Visa and Mastercard from the Russian market. And on August 11, 2023, Google began blocking its corporate services to Russian companies subject to sanctions. For its part, Microsoft said that after September 30 it will not be possible to renew subscriptions for Russian corporate clients.
— I have never transferred money home from Russia, since my family does not need my financial help. But if suddenly necessary, as an option I am considering exchanging currency with people who need rubles. Since this is risky and I understand that strangers can deceive me, I would organize a deal with other Italians living in Moscow, who often write in the public of their compatriots on the social network Facebook (owned by Meta, which is recognized as an extremist organization and is banned in Russia . ). Or you can use cryptocurrencies.
— I have two cards: the largest bank in Russia and the bank that bears the name of a famous entrepreneur. I use my Russian Mastercard (within the country this payment system works as before.). I don't want to switch to the Russian MIR card yet; this is only a backup option for me.
< /p>
— No. If we talk about the everyday level, then today everything is the same as before. Maybe food prices have become a little higher.
— I can highlight two areas where I felt the impact of sanctions. Firstly, prices for air tickets have increased significantly, and it has become terribly inconvenient to get home from Russia and return back. I used to fly direct through Europe. Türkiye now has a monopoly on all flights. And this is the only air hub for me to fly from Russia to Europe. I will be very glad when all this is over and I will never have to fly to Istanbul to get home again. Secondly, ordering the vitamins and cosmetics I needed became almost impossible. The American online store iHerb, specializing in the sale of products for a healthy lifestyle, was closed (it suspended delivery of orders to Russia from February 25, 2022), and its analogue requires a minimum of 1 month for ordering. It turns out that, in the best case, you need to fly home and bring everything with you.
— I'll take cash with me. Any other methods have become expensive and complex.
Particular attention is paid to the financial market and the high technology sector in the list of restrictions. Back in March 2022, the Visa and Mastercard payment systems, which together accounted for up to 70% of all transactions within the country, left our country. The largest banks turned out to be disconnected from the international SWIFT bank transfer system.
— Yes, and different ones. One card was opened in a subsidiary bank of the Austrian group in Russia, and the second card was from a purely Russian bank, but it came under sanctions on February 22 last year, one of the first.
— Everything is changing very quickly. I don't dare give advice. If I give recommendations and people start using them en masse, I'm afraid that the withdrawal channel known to me will also close. For now I can say that you can bring money with you – it's cheaper and much easier than any transfers.
< p>
— So far, I personally don't have any special restrictions. Everything is fine. What I cannot pay with Russian cards is paid for by my relatives from Italy. In fact, we are talking only about some air tickets.
—I have practically no savings. As you say, I live from paycheck to paycheck. When I go home to my relatives, I practically live at their expense.
— I have a "MIR" card from the largest Russian bank, it is a salary card. So far I have no need to use other systems.
—I can't give any special advice here. I'm not your typical foreign expat. More precisely, I no longer consider myself a foreigner. I've been living in Russia for a long time—almost 16 years—and consider it my second home. I work here, I earn in rubles, I spend everything for life in rubles. I don't transfer money abroad and don't save anything. I'm happy with everything. The sanctions did not affect me in any way, fortunately. I repeat, the only "discomfort", so to speak, so far concerns only the purchase of some air tickets in order to periodically return home to relatives. But in this regard, thank God, for now I can count on their help.