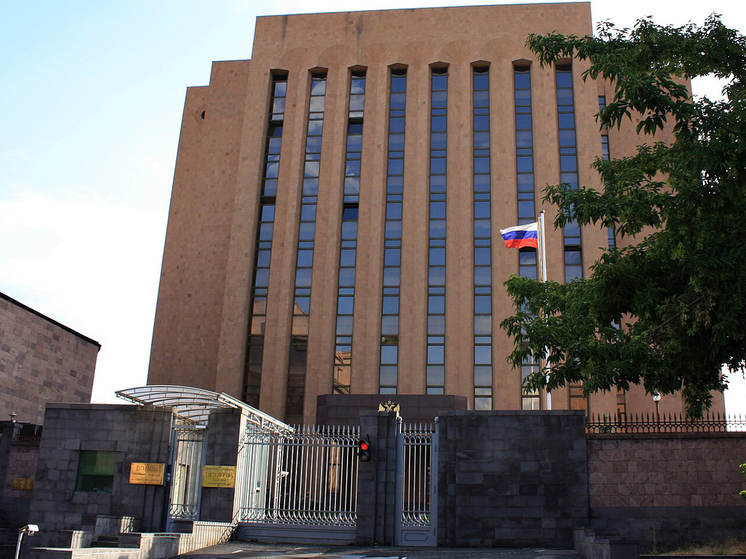 Photo: ru.wikipedia.org
TASS with reference to a source in the embassy The Russian Federation in Yerevan reports that on the evening of September 19, protesters in the capital of Armenia blocked the entrances to the diplomatic mission building.
Embassy employees cannot leave the building, the source added.
However, he denied the information that family members of diplomats had previously arrived at the building: "The relatives are sitting at home, nothing threatens them."
It was previously reported that protests were taking place near the building of the Armenian government. RIA Novosti reported that the protesters demanded the resignation of Prime Minister Nikol Pashinyan. At the same time, Pashinyan earlier on Tuesday accused Russia of not informing about the military operation in Nagorno-Karabakh. The Russian Foreign Ministry later stated that Baku did not warn Moscow in advance. At the same time, a number of officials in Russia blamed the situation on the Armenian authorities. Thus, the deputy head of the Russian Security Council published a post on Telegram in which, hinting at Pashinyan, he recalled "flirting with NATO" and the wife's visit to Kyiv.