"The consul can't do anything"
Egypt opened the Rafah checkpoint on the border with the Gaza Strip. It is reported that about 90 wounded and 450 foreigners are being evacuated to the Sinai Peninsula. Crowds of people gathered on the Palestinian side wanting to leave the enclave. The Russians who are at the checkpoint said that they allow citizens of many foreign countries, except the Russian Federation, to pass.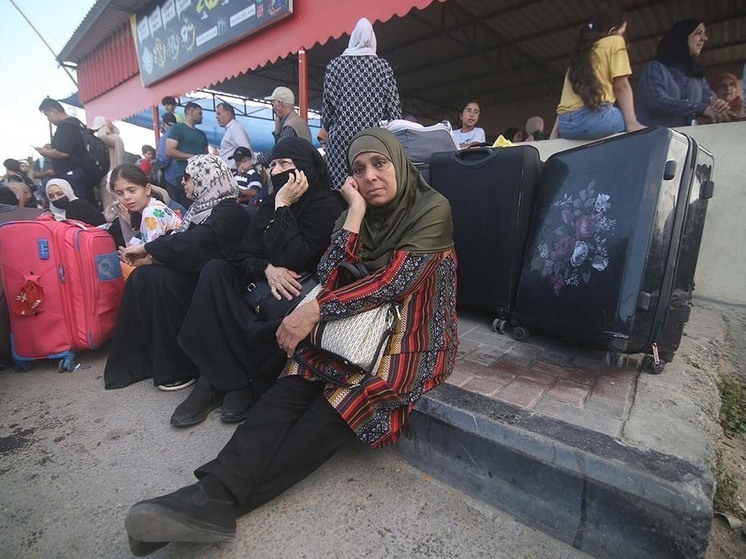 Stage from the checkpoint in Rafah
"Communication has been cut off again in the Gaza Strip," a Russian woman I met in the early days of the military conflict wrote to me. – I'm next to the checkpoint, I connected an Egyptian SIM card, so I can get a connection. I go up to the roof and barely catch a small signal. We were informed that at the moment the wounded, 81 people, seemed to have been taken out. Foreigners are being released.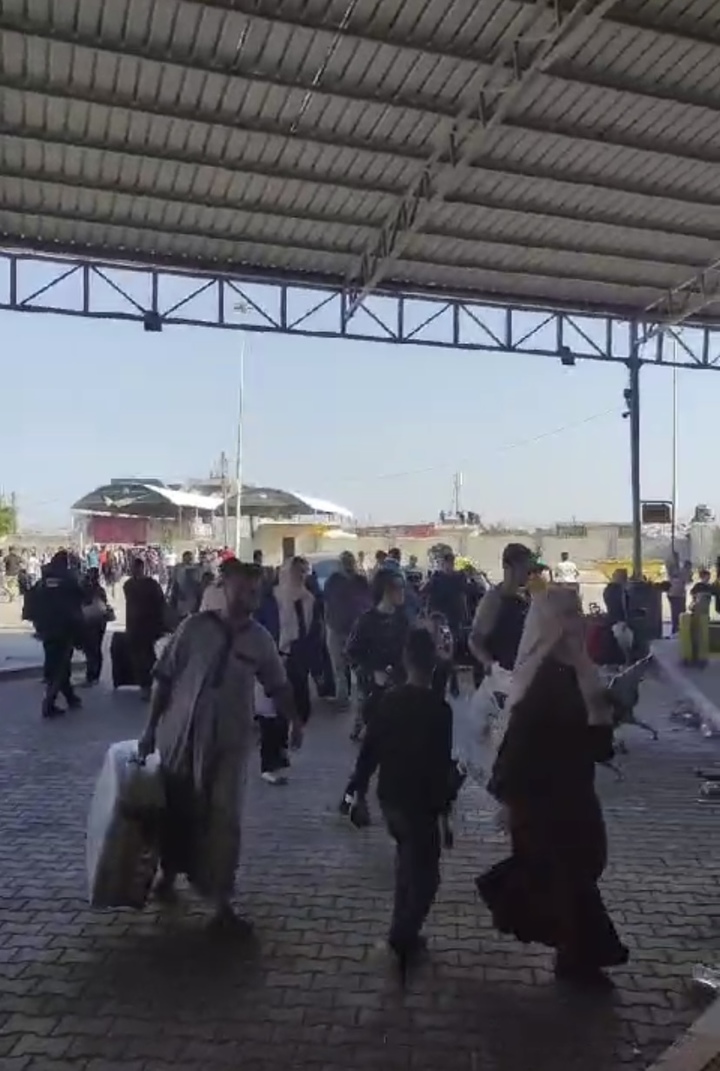 Situation on the border with Egypt, Gaza Strip Photo: Irina Bobrova
There is information that UN employees, citizens of Jordan, Moldova, Austria and African countries passed through. They sent down lists of those who will be evacuated tomorrow. There are citizens of America, Austria, Moldova… But there are still no Russians. The consul can't do anything. It's just a nightmare. The situation is catastrophic. They tell us: we are working, wait. But is it really that they can't come to an agreement for so long to take their citizens out?
A woman sends me a video that was filmed by a Russian-speaking doctor she knows. The man is directly at the checkpoint. The video shows crowds of people with suitcases. The doctor comments: "The wounded are let in first. Here are citizens of Moldova, Bulgaria, Jordan… A separate corridor was organized for UN employees. Doctors Without Borders is also leaving."
Crowd of people at the checkpoint in Rafah, Gaza Strip Photo : Irina Bobrova
"Now there are many Russians at the checkpoint, but there is no green corridor for Russians," the interlocutor continues. "People won't come back; they'll stay at the checkpoint and spend the night there." It is impossible to live in the Gaza Strip.
The situation in the enclave is catastrophic. Thefts started, but there was no police. Every man for himself. There is no electricity, the shops are all empty. We have long forgotten about hot food. The children start getting sick. My child was vomiting all night. We drink water from the well, although it is not intended for drinking, but there was no other way out. We still hope to get out of here in the coming days…