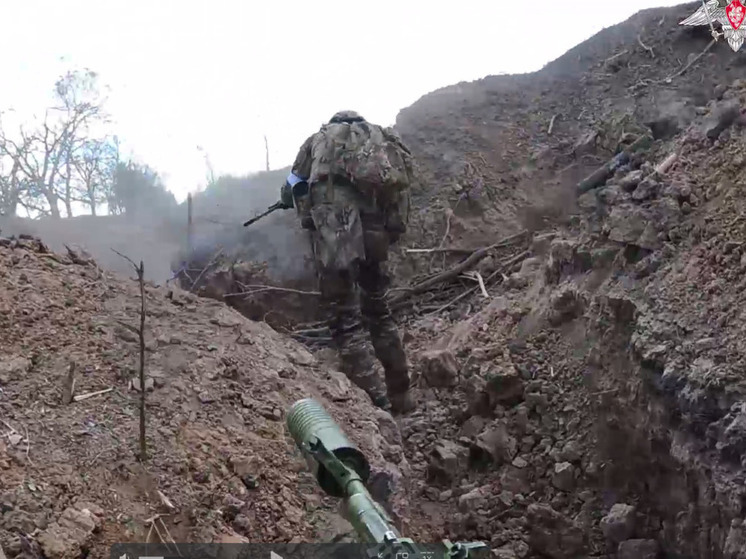 photo: still frame video of the Russian Ministry of Defense
Ministry Russian Defense published footage of the combat work of a reconnaissance group of Novorossiysk paratroopers to clear the positions of Ukrainian troops. The video is available on the official Telegram channel of the department.
The commentary in the footage states that during active defense near the settlements of Rabotino and Verbovo in the Zaporozhye direction, reconnaissance units destroyed formations of the Ukrainian Armed Forces. The enemy tried to hold on to the strong point after an unsuccessful attempt to attack Russian positions.
After artillery preparation, the paratroopers quietly approached the hidden militants and attacked them from several directions. And then they cleared the occupied strong point.
The department clarified that the Airborne Forces fighters took trophies in the form of ammunition and small arms of Western production and entrenched themselves in enemy positions.