How to live on one pension
From January 1, 2024, Russian pensioners will receive an increase in monthly payments. They will be indexed to the inflation rate of 7.5% predicted by the end of this year, due to which the size of the old-age pension will average 23,405 rubles. Lonely pensioners shared their experience of how they survive now. And economists told what senior citizens can do to use their funds more efficiently.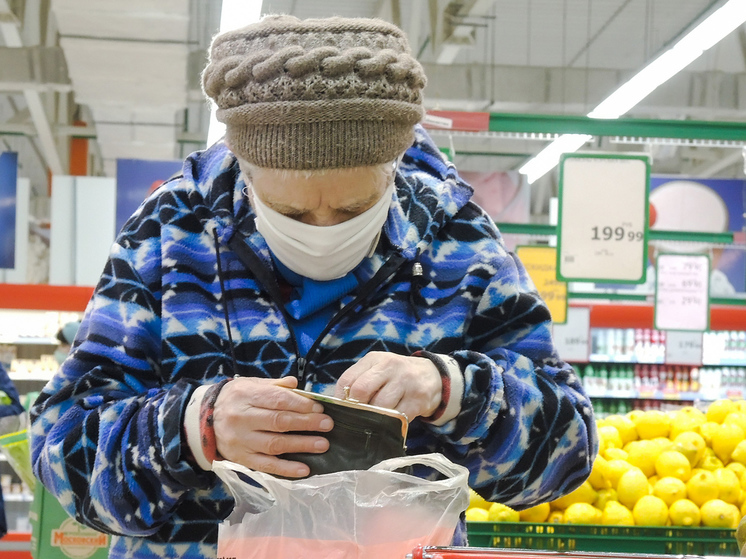 Photo: Natalya Muschinkina
Muscovite Valentina Nikolaevna is 75 years old, she was married twice, but family life did not work out and she did not have children. She has lived alone all her life, in a one-room cooperative apartment in the Maryino district, which she bought herself back in Soviet times: "I worked in a bank for more than 40 years. She started as a simple specialist, but thanks, most likely, to her perseverance, she rose to the rank of commercial director. My strength allowed me to continue working, even after retirement. But I decided to live for myself and went on a well-deserved rest."
According to her, lonely life within four walls is not at all depressing: "Married young ladies, coming after work, run to the stove to cook dinner for their relatives. I have never been attracted to this kind of economic activity. After work, I always rested and did what I wanted. At one time I visited all the resorts of the Soviet Union. And I've even been abroad at sea several times.
Life in retirement seems to suit me. True, there have been no renovations in the apartment for 15 years. And I don't plan to, although I have some savings. And I didn't get a dacha. And why? This is also a kind of additional burden. I have enough walks in the park near my house."
A Muscovite receives about 30,000 rubles from the state every month. Valentina Nikolaevna divides her pension into three parts: for housing and communal services, for food and everything else.
For "utilities" it costs approximately 3 thousand rubles, taking into account benefits for pensioners in Moscow. Our heroine spends about 2,000 rubles a week on groceries: "I try to go to stores before one o'clock in the afternoon, just during "happy" days. hours for pensioners."
The pensioner buys meat and fish only at a discount: "Beef and lamb are very expensive. I rarely allow myself such luxury. About once a week. I mostly take chicken. I make soup from the ridge. In the fall, she makes preparations for the winter: I freeze tomatoes, bell peppers, cauliflower."
The pensioner is skeptical about semi-finished products, considering this food to be harmful. He buys cereals, noodles and other products on special offers. "I don't deny myself fruit. I only take those that are inexpensive at the moment. For example, apples, bananas, grapes, oranges. When there are no discounts, you have to buy individually — 3 tangerines or 2 apples.
Once a month I try to treat myself to good fish. I really like halibut – 600 rubles per kilo. For the New Year, March 8 and my birthday, I allow myself a jar of red caviar (160 grams – 800 rubles) and dried fruits."
Valentina Nikolaevna's standard grocery basket for the week looks like this.
White bread — 40 rubles;
Broiler chicken carcass, 1 kg — 210 rubles;
1 kg of onions — 25 rubles;
1 kg of carrots — 20 rubles;
1 kg of potatoes — 15 rubles;
1 head of cabbage — 25 rubles per 1 kg;
1 kg of cucumbers — 60 rubles;
1 kg of tomatoes — 250 rubles;
1 kg of bell pepper — 80 rubles;
3–4 apples — on average 40 rubles;
500 grams of halibut — about 300 rubles;
a pack of dumplings (700 grams) — 260 rubles;
a pack of cottage cheese (9% fat) — 110 rubles;
kefir — 70 rubles;
cheese (sliced, 125 grams) — 165 rubles;
sausage (sliced, 100 grams) — 130 rubles;
chocolate candies (packaging, 200 grams) — 200 rubles.
Total: 2000 rubles.
With each pension, Valentina Nikolaevna replenishes her supply of cereals, canned food, vegetable oil, cleaning and detergents. Large package of washing powder — 3 kilograms — It costs a Muscovite 400 rubles. This amount is enough for her for six months. The remaining purchases empty the pensioner's pocket by 1500–1700 rubles.
1 kg of rice — 80 rubles;
pearl barley, 800 grams — 80 rubles;
pack of peas, 500 grams — 85 rubles;
glass jar of sprat, 270 grams — 200 rubles;
can of stew (beef), 338 grams — 200 rubles;
a bottle of sunflower oil, 1 l — 80 rubles;
1 kg of granulated sugar — 65 rubles;
buckwheat, 800 grams — 70 rubles;
pasta (450 grams) — 50 rubles (preference for horns and spaghetti);
pack of rolled oats (for making porridge), 500 grams — 70 rubles;
Turkish soap — 150 rubles per 100 grams;
cotton swabs — 115 rubles for 300 pieces;
3 kg of washing powder — 400 rubles;
1 kg of salt — 15 rubles.
Total: 1660 rubles.
The pensioner spends practically nothing on clothes, with the exception of jeans, blouses, and shoes: "I objectively assess my age. And I understand that constantly dressing up makes no sense. I mostly buy clothes at second-hand stores. Considering that things there are sold by weight — for 1 kg, it turns out not very expensive for my pocket. In addition, there are quite a lot of new things there. From time to time I go to other areas to buy second-hand clothes, since public transport is free."
There is also a cultural program in Valentina Nikolaevna's life. She purchases theater tickets exclusively through a promotion — 300–400 rubles each. Visits museums for free — thanks to the pension certificate.
"I still allow myself a haircut once a month at the nearest hairdresser. I get my hair cut at a discounted price for pensioners — for 200 rubles. I buy personal care products in different stores, and I spend about 800 rubles a month on this. I take the shampoo from a domestic manufacturer — 430 ml for 250 rubles. Face cream — only Belarusian. It costs me an average of 200 rubles per jar. Hand and foot cream — Korean. I pay about 300 rubles for two packages."
After retirement, according to Valentina Nikolaevna, she became addicted to weekly trips to the bathhouse on Saturdays — 500 rubles per month. And I became interested in needlework: another 500 rubles are spent monthly on purchasing materials.
The Muscovite has an amateur sports past behind her — skis. Therefore, she practically doesn't think about medicines: "Necessary medicines, little by little: headache pills, iodine, alcohol, gastrointestinal medications — Of course, I keep it at home, but I don't go to the pharmacy every month."
Valentina Nikolaevna even has her own emergency supply — puts more than 1,000 rubles on her card every month, which the state returns to her as compensation for utilities (since she is entitled to a subsidy). She spends this money on unexpected expenses.
"The approach of retirement age has its positive aspects, and this period of life can be a joy if you learn to adjust your lifestyle, your needs, and find a hobby. In any situation it is necessary to maintain mental balance. And be able to live according to your income," — says Valentina Nikolaevna.
Things are completely different for single pensioners from other Russian regions. Nadezhda Pavlovna from Ivanovo worked as a nurse all her life, and after retiring at 70 she was forced to live on 15,000 rubles a month. "I don't understand why I have such a meager amount. I visited the Pension Fund several times, they told me that documents from some places of work were lost, so the minimum wage was assigned."
The first rule for her — strictly limited amount of money in your wallet. There are days when a pensioner can only afford beef soup, the cheapest sausage and white bread. "Even with benefits, life has not become easier. Food prices are rising at warp speed. We have such a resource-rich country, and pensions should be at least twice as large in accordance with the prices of food and utilities. I don't live, I just survive," — Nadezhda Pavlovna complains.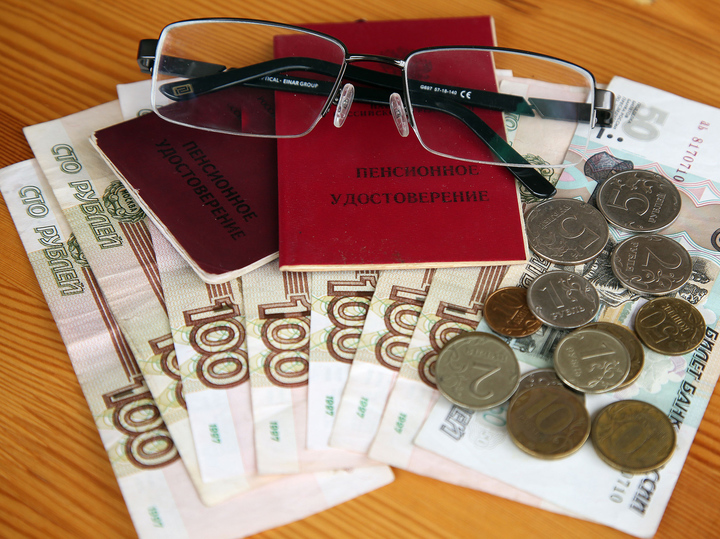 Photo: Liliya Sharlovskaya
Products — the largest expense item for an Ivanovo pensioner. And here she saves in full.
Amount of expenses per month:
groceries: 3,000 rubles per month;
Housing and communal services: 2,700 rubles, taking into account benefits for pensioners ;
transport: free travel;
medicines: 1500–2500 rubles.
After receiving a pension, 2-3 thousand rubles immediately go to pay for utilities. And on the same day, Nadezhda Pavlovna goes shopping for food with a list of groceries. "I go grocery shopping at the stores closest to my house. I don't see the point in running around and looking for cheap prices. I don't buy bags in stores. I carry everything I have with me. I don't throw away the bags, I wash them. Previously, I bought dairy products, vegetables and fruits at the market. Now there is no desire to waste your nerves trading on the market. Not the same age anymore."
A pensioner's monthly food basket consists of the following items:
1 kg of buckwheat — 75 rubles;
2 kg of chicken — almost 350 rubles;
1 kg of rice — 60 rubles;
1 kg of granulated sugar — 65 rubles;
1 package of chicken liver — 150 rubles;
boiled sausage, 500 grams — 160 rubles;
1 kg of onions — 25 rubles;
1 kg of carrots — 20 rubles;
1 kg of potatoes — 15 rubles;
1 head of cabbage — 25 rubles per 1 kg;
1 kg of cucumbers — 60 rubles;
1 kg of bell pepper — 80 rubles;
1 kg of apples — 60 rubles;
Bananas, 5 pieces — 70 rubles;
3 packages of pasta — 150 rubles;
1 liter of vegetable oil — 100 rubles;
400 grams of cheese — 200 rubles;
500 grams of doctor's sausage — about 300 rubles;
1 stick of butter — 190 rubles;
1 liter of unrefined vegetable oil — 100 rubles;
2 dozen eggs — 120 rubles.
Total: 2275 rubles.
Ivanovo pensioner has breakfast according to the classics: tea, boiled egg, sandwich, every other day she cooks porridge in water: "Milk is very expensive to buy. For 1 liter they ask for 80 rubles. Where is this good?! Somehow I decided not to save money and bought milk. On the third day it turned sour. I won't throw it away. The milk was used for pancakes.
For lunch I cook something simple: noodle soup, pickle soup, cabbage soup — cheap and cheerful. Second course — It's already dinner. Buckwheat with chicken liver, fried potatoes, or boil chicken and pasta. It turns out to be quite passable food. I prepare lunch and dinner for 2-3 days at once. I don't throw away stale bread. I'm making crackers."
On Thursdays, our heroine arranges so-called fasting days for herself. In the morning — buckwheat with black bread and tea, in the afternoon — kefir and 1 egg. In the evening — a glass of kefir and cottage cheese. In the summer, Nadezhda Ivanovna is helped by sympathetic neighbors — They bring vegetables from their dacha plot. For the rest, she relies only on herself.
Our heroine is ashamed to talk about saving in everyday life. "I buy the cheapest washing powder — 40 rubles per package, — she says. — I don't throw out the water after washing, I leave it in the toilet to flush.
I also take the cheapest toothpaste — 30 rubles per package. Every other day, to save money, I brush my teeth with tooth powder. Despite small benefits for housing and communal services, I periodically wash myself by candlelight. I also use the cheapest toilet paper. Free newspapers are also used. If you mash them a little, then it's just right."
The Ivanovo resident is not particularly worried about her health. But if medications are still required, then instead of the recommended expensive imported ones, she chooses cheap domestically produced analogues:
hypertension medication, 1 package — 250 rubles;
in case of a cold, a pack of antibiotics — 180 rubles;
drug for joint pain, 1 package — 120 rubles.
Total: 550 rubles.
"I put 700 rubles in my wallet for unplanned expenses, and put 1000 rubles away for a rainy day," — The pensioner reveals the secrets of her "emergency reserve." — I could spend this unfortunate money right there, but I'm holding out. I'm generally silent about clothes. I wear what I have. We, residents of not the richest regions, survive practically from bread to water and save 1,700 rubles. It's funny, but even these pennies help me personally survive. Nothing, I'm holding on for now."
Photo: Natalia Muschinkina
With a limited budget, a person's main assistant is competent planning of expenses, as well as knowledge of his rights to benefits. This conclusion can be drawn from the advice given by MK respondents. experts. Ten key recommendations for improving the financial situation of people with severely limited incomes are:
It will allow us to identify a group of payments that are permanent and mandatory. "It is especially important to plan expenses for seasonal goods, — notes Professor of the Financial University under the Government of the Russian Federation Alexander Safonov. — Seasonality allows you to save: prices for spring goods will be lowest in late spring or early summer. And it's more profitable to buy winter things at the beginning of spring." If there is no urgent need to purchase a seasonal product, it is better to wait until the end of the season and get the benefit.
If you have limited income, you need to choose those stores where it is cheaper, try to buy goods on sale, use discount cards for regular customers and any other loyalty programs that save money. As a rule, more affordable products are sold out in large chain supermarkets. "In addition, there are discounts for goods with expiring dates, and there are targeted sales," — Safonov emphasized. If you periodically make purchases of the same product, then try to get a discount card: cashback (return of part of the cost to the card) or accumulated discount — this is also a form of saving.
If possible, you can also use online services for selling goods, where the price can be 10–20% lower than in stores. This is especially true when choosing clothes, dishes or some other long-term items. Of course, when it comes to pensioners, it is important that someone you know — neighbors, social workers or relatives — helped me figure out how to place an order, but overall it's not difficult. And then you can choose an item, ask the price, try it on, and then find its equivalent in an online store and buy it at a discount.
"Find out at the clinic, social fund, department of social protection of the population what free medical procedures you can undergo, — advises Sergei Zainullin, associate professor of the Faculty of Economics of RUDN University. — For example, an annual medical examination program — free. When prescribing medications, try to discuss with your doctor which analogues can be purchased cheaper." As a rule, medicines from different brands with the same active ingredient can differ significantly in price.
Go to the nearest MFC and consult about the benefits you are entitled to. This could be free travel, tax breaks, preferential tariffs for housing and communal services.
"Social support programs for pensioners vary greatly in the regions, — says economist Andrei Girinsky. — For example, the Moscow government, using funds from the city budget, transfers a monthly compensation payment to pensioners if the pension is less than the standard pension in the capital. It is determined by social security departments. There is also a partial compensation payment to reimburse the costs of major repairs up to 50%." In many regions there are local pension supplements or additional payments for military or labor veterans.
You can try to increase your income based on your available resources. "It could be an abandoned garage or an apartment or a car that you don't use, — says Olga Romanchenko, Associate Professor of the Department of Finance for Sustainable Development of the Plekhanov Russian University of Economics. — All of these properties can be either sold or rented out with a minimum of effort in finding tenants. You can also monetize your favorite hobby. Women of retirement age I know paint oil paintings or embroider pictures with beads, and participate in exhibitions and sales, various fairs, thereby providing themselves with additional income.
If you don't have strength and health, then you can turn to charitable foundations or volunteer organizations that exist in each region, asking for help. The volunteer movement today is actively supported by the state. "There are funds in large cities that can feed a pensioner and collect a food basket, medicine, etc. for him," — Romanchenko pointed out. You can contact these organizations for support once or ask them to help on a regular basis.