There are two border outposts left that cannot be easily reached
The Finnish authorities claim that this has nothing to do with the Russians and that in general they are fighting African refugees in such an interesting way, who in recent weeks have literally attacked checkpoints on bicycles. The amazing thing is that this is not a joke. There are also photographs of black cyclists at night. How did they get to Russia itself before this (maybe this is the result of the Russian-African friendship that began?) Why don't they go some other way?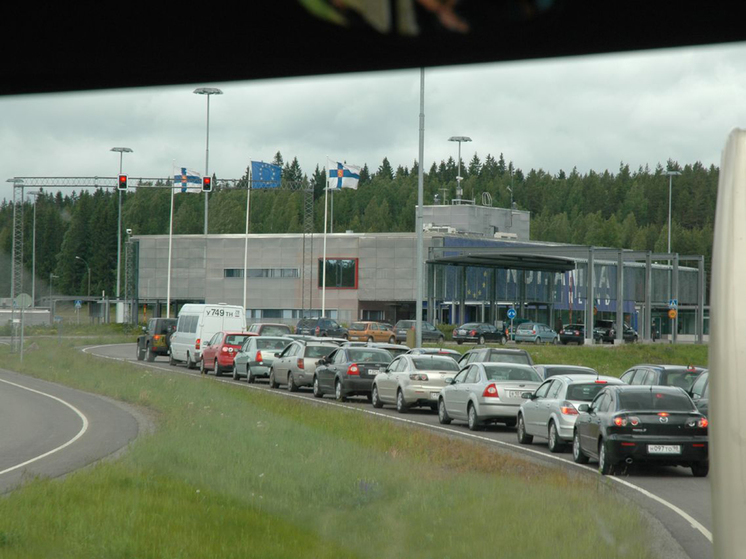 Photo: ru.wikipedia.org
What happened will hit members of mixed families, descendants of Ingrians who repatriated while their children or parents remained behind . All this year, on cars with Finnish license plates they could still somehow get to Finland and back; on Russian license plates they were banned a long time ago – from November 17 to 18 it will no longer be possible to do this on any vehicles.
"We are not even talking about hundreds, but about thousands of families. Only I know more than ten Russian wives – some of them have experience in family life from the Soviet Union," says Olga, who has lived in Finland since the mid-2000s. Her mother remained in St. Petersburg. He doesn't want to move. After the pandemic first began with the closure of borders, and then this confusion and tension, Olga says that they will think about what to do.
"I don't even know if they'll be allowed to take her. Because the latest decisions of politicians are beyond good and evil. In the summer I traveled by car and by minibus from Helsinki with Finnish license plates. There are many of them here. And if there has been a ban on Russian license plates for a long time, then they let us through. Now that's it, it's over, through the checkpoints that remain somewhere, in my opinion, they are in Karelia – I won't even risk it," the woman cannot come to her senses.
She says that at least she is relatively young. It's hard to imagine what elderly Finns with Russian roots who moved here under the local compatriots program should do. "Many adult children still live in Russia. What should they do now – old people definitely don't run into each other."
Yes, there is still the option of transit through third countries by air – Turkey, Georgia, Armenia, Norway, but this is crazy money and time. In order to get from St. Petersburg to Helsinki, it will take several days and back again in the same way, since they won't let us through the border directly with our documents. "There were cases when people tried to return through Finland from Scandinavia. But they were often turned around. There is also a very serious search of things; they don't let you in with literally anything, only with what you entered with," adds the woman.
"They are closing just the main points, three in the Leningrad region, one in Karelia. We traveled through them. There are a few more, much further north, you won't be able to get to them, that's what you're counting on," sighs Olga.
The most interesting thing is that for African cyclists, the long-distance checkpoints will continue to work and they will be able to apply for entry there in the EU, that is, this problem will hardly affect them at all, unless they put in extra kilometers.