"Sensational investigation" of the zombie press
As you know, the main business of the fugitive oligarch and foreign agent Khodorkovsky now is the protection of the Russian people. True, stupid people run away from this protection and it is not given into their hands. I have to use the services of mercenaries who, for a "small price", try to sell the population "the truth from Grandfather Misha."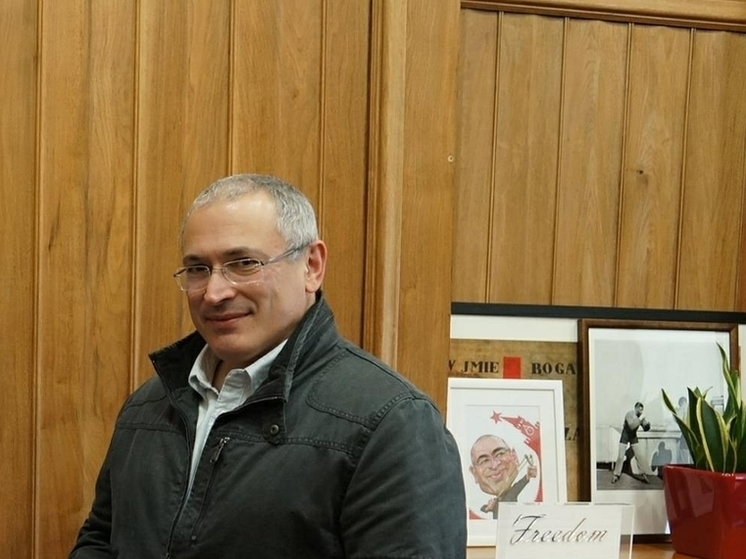 Photo: Global Look Press
There were several attempts to spend money stolen in Russia on propaganda, weakening and collapse of our country (which is what the ex-oligarch considers a benefit for the Russian people), and all of them suddenly failed. And not even because publications founded with dirty money were declared foreign agents and almost immediately undesirable organizations. They went bankrupt financially even faster than the authorities could ban them. Yes, the names alone are worth it, for example, "MBH-media" (foreign agent and undesirable organization). MBH – for those in the tank – this is Mikhail Borisovich Khodorkovsky. That's where their logic lies. In authoritarian-totalitarian Mordor there is no newspaper "Putin", but they have it. And with a name and a patronymic, and all for "our and your freedom." Now there is also a media-foreign agent "Khodorkovsky Live", that is, "live". Here you can't even immediately decide what is more here: delusions of grandeur or marketing. It is clear that the influence of such media on life is within the limits of statistical error, so at least let them "highlight" the name. And this "Khodorkovsky Zombie" recently decided to protect the Russian people again.
The presenter fearlessly criticized the decision of European governments not to allow cars with Russian license plates onto their territory. Like, this is an argument for the Kremlin propagandists, which they will shamelessly use: Europe is fighting not with the Russian authorities, but with the people. This is a good way to say the main thing – to snitch on your competitors in the information field. "In Berlin, right up until the start of hostilities, you could buy the KP newspaper. In Riga you can still buy AiF-Europe. There are Russian news agencies' offices in all capitals. And the worst thing is that in Frankfurt "the office of the newspaper MK-Germany exists peacefully." And the editor-in-chief of the Moscow publication "MK" has been under Ukrainian sanctions since 2016, and under European sanctions since 2022." The plot of the ex-oligarch's fearless mercenaries ends with a classic passage: "But the European authorities are fighting not with this, but with the personal cars of ordinary Russians, who are now banned from entering Europe."
Khodorkovsky served time in a Russian prison on charges of fraud is 10 years old and should remember very well that there, and in general in normal life, such "investigations" are simply called "knock." And how do they deal with people caught doing this? Although maybe that's what he's trying to achieve. After all, in free Europe this is considered love.